Festival brightens spirits on a rainy day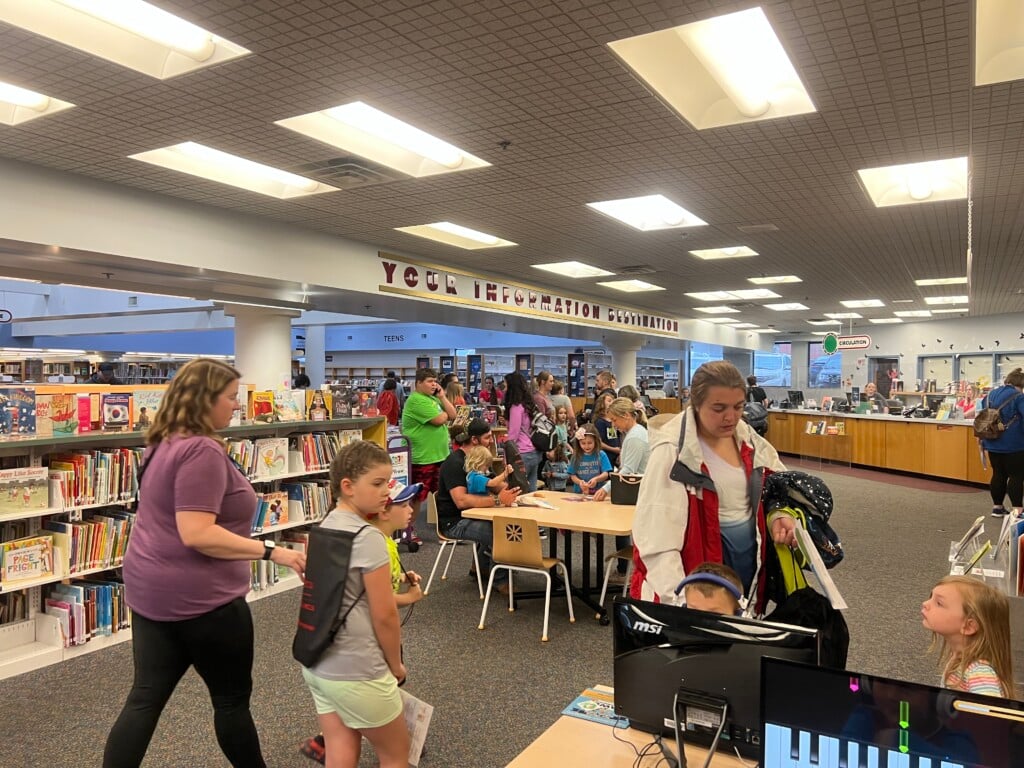 ZANESVILLE, OH- Muskingum County Library System held their annual Family Reading Festival on Saturday.
The festival was free and open to all ages as a fun way to celebrate literacy.
The theme for this year's festival was "Every Hero Has a Story". The Family Reading Festival hosts a variety of different food trucks, games, prizes, vendors, and the chance to get some cool photo ops with your favorite storybook characters and superheroes. Participants are encouraged to come to the event dressed as their favorite superheroes.
"It is our big event of the year where we celebrate reading and literacy and bring the community together to come to the library and it's a partnership between us and the literacy council," said Haley Shaw, the Youth Services Manager at the library.
The Family Reading Festival is a great opportunity for all ages to expand on their literacy and help to get children involved in their summer reading programs. The summer reading program began it pre-registration today at the festival. The program helps to bridge the education gap that many kids face over the summer.
"This is also double duty as the summer reading kick off for the Muskingum County Library System. So as of today, you can pre-register for our summer reading program and if you pre-register this year, there are special prizes only available to folks who have pre-registered. So go ahead and pre-register right now. You can go to any of our locations to register in person, or you can visit us online to register, or attend any of our upcoming summer reading kick off events at our branches starting the first week of June," said Sean Fennell, Marketing and Community Relations Director at the library.
If you would like more information about future events and their summer reading program, you can visit their website at muskingumlibrary.org or give them a call at (740) 453- 0391.