1st Annual Putt-4-Paws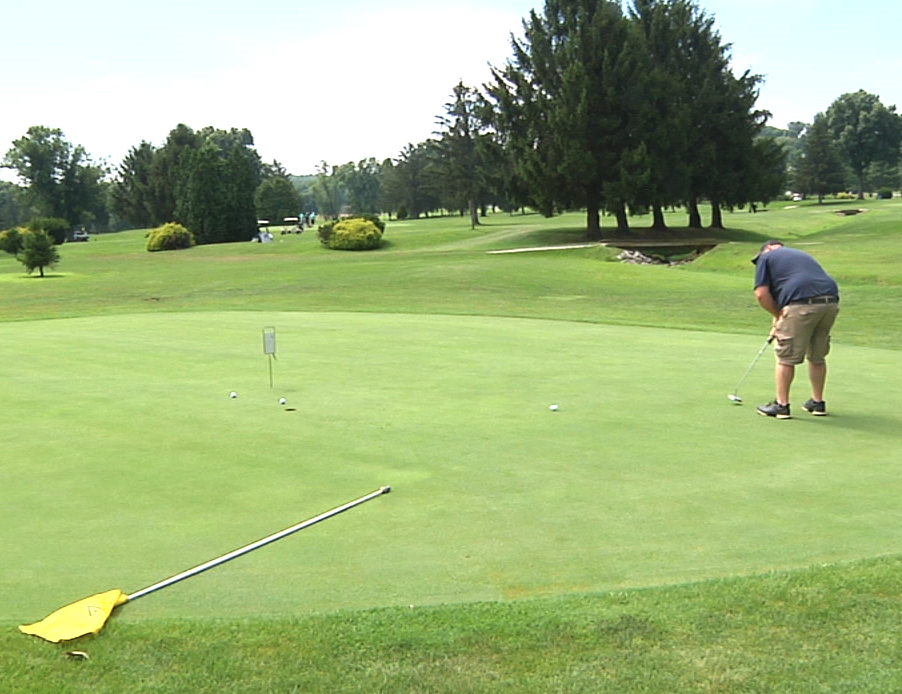 ZANESVILLE, Ohio – Today was a beautiful day for golf, and the Animal Shelter Society had their first annual Putt 4 Paws Golf Tournament this morning.
The outing took place at Green Valley Golf Course, and all money raised went to supporting the shelter. Animal Shelter Society Board Member, Josh Agin said they were really happy with the turnout, and look forward to holding it again next year.
Yeah we are having a golf outing to raise funds for the animal shelter today, we have had a good turnout, lots of sponsors and it has been a great day." Agin added, "The support from the community is great. We can't thank them enough and we appreciate everything the community does for our local animal shelter."
Agin said the money will help out the shelter in a variety of ways.
"We use for different things. It could be small projects such as new fencing for kennels, could be for food, cat litter and various items to keep the operations going," Agin said.
The Green Valley Golf Course was in great condition today, and it seemed like golfers really enjoyed themselves.