5 Arrested in Coshocton County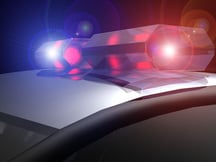 Five people in Coshocton County are under arrest following the execution of a search warrant.
The Coshocton County Sheriff's Office said on Thursday, November 29 just after 11:30AM, they executed a warrant in the 1300 block of Elm Street in the city of Coshocton.
Three males and two females were taken into custody.
Deputies said during the search they found illicit drugs, drug related items, a firearm and cash.
The names of the suspects aren't being released pending the filing of formal charges.