A Local Barn Gets A New Logo Painted On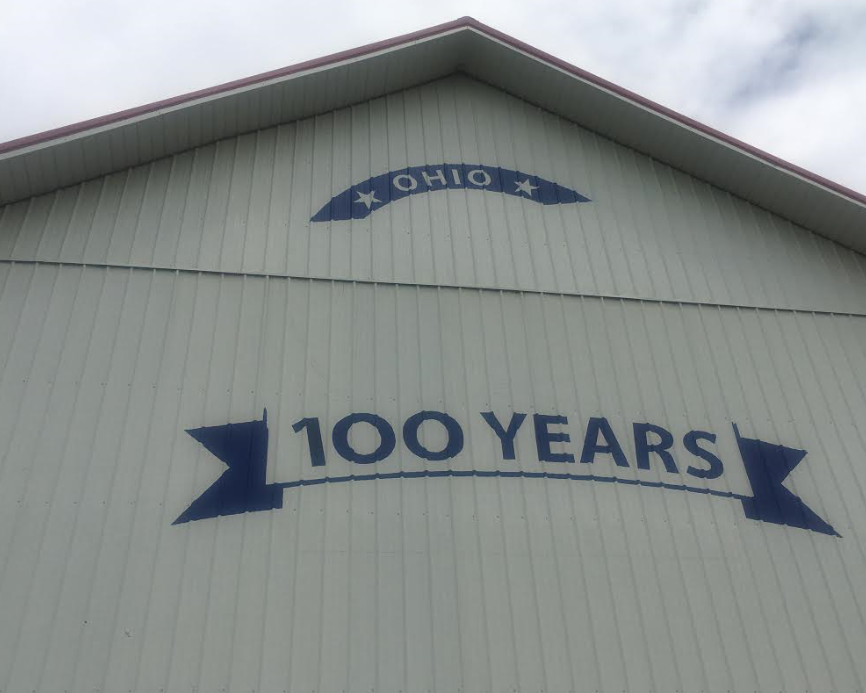 The McDonald's Greenhouse barn is getting a new paint design to celebrate the Muskingum County Farm Bureau turning 100 years old.
The red, white, and blue logo really stands out on the McDonald's farm and Susan McDonald said the artwork will highlight the rich, rural heritage of the community. The Barn Artist, Scott Hagan said he does not have an exact number, but he said he has painted over 500 barns and has been barn painting barns for 22 years now.
"I've been doing this for about 22 years now. It's definitely grown over the years, but it's hard to believe that it is year 22." Hagan continued to say "I wish I had kept track of all the barns I've painted since I've started. I really didn't intend on making it a full career, but it just kind of grew and I have no idea. It's definitely past the 500s mark but I wish I had a good number for you."
Hagan said that some painting take a couple of days, while others can take a week and then some. He said it all depends on the size of the mural he's painting and the material he is painting on. Sometimes they're steel, while other times they can be wood.
"Today, we're gonna try to get basically a billboard painted for the farm bureau and this is the 100 year logo, so this is the anniversary year for their organization," said Hagan.
Hagan said he hopes he can get this logo on McDonald's farm finished up by the end of the day Friday.