AP Sports SummaryBrief at 12:35 a.m. EST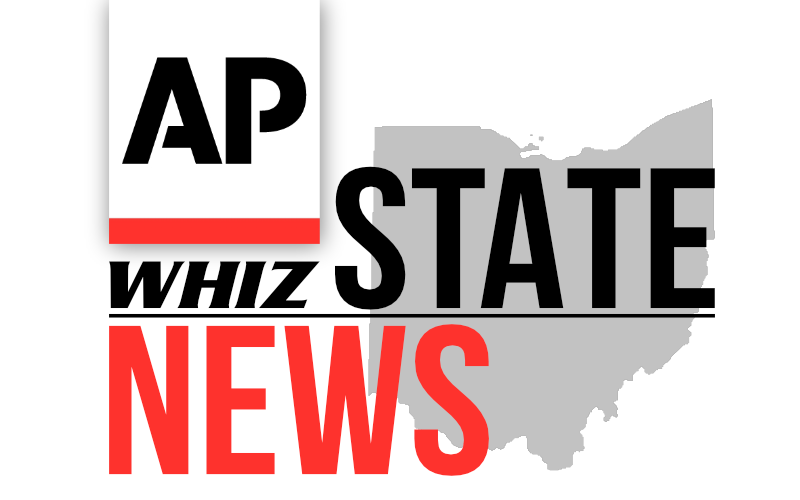 No. 1 Georgia bullies TCU 65-7 to win 2nd consecutive title
INGLEWOOD, Calif. (AP) — Stetson Bennett threw two touchdown passes and ran for two scores in the first half as No. 1 Georgia demolished No. 3 TCU 65-7 to become the first team to win consecutive College Football Playoff national championships. The Bulldogs became the first repeat champs since Alabama went back-to-back a decade ago and left no doubt that they have replaced the Crimson Tide as the new bullies on the block. TCU, the first Cinderella team of the CFP era, never had a chance against the Georgia juggernaut and suffered the most lopsided loss in a national title game dating to the start of the BCS in 1998.
Bennett, Bowers lead champion Bulldogs' demolition of TCU
INGLEWOOD, Calif. (AP) — Stetson Bennett and Brock Bowers showed off their remarkable partnership one last time in the College Football Playoff championship game. Bowers caught seven passes for 152 yards and a touchdown from Bennett during Georgia's 65-7 demolition of TCU. Bennett walked on at Georgia nearly six years ago and caught a ride for the Bulldogs' remarkable growth into the sport's dominant program. Bowers arrived two years ago from the West Coast, and the tight end has known nothing but championships during his brief tenure. Bowers epitomizes the Bulldogs' present and future in their ability to recruit anywhere and turn anybody into a champion.
Bills safety Hamlin back in Buffalo to continue recovery
ORCHARD PARK, N.Y. (AP) — Doctors who treated Damar Hamlin say the Bills safety was moved to a hospital in Buffalo to continue his recovery. It's an uplifting sign of the remarkable progress Hamlin has made a week after going into cardiac arrest and having to be resuscitated on the field during a game in Cincinnati. Hamlin was discharged from the University of Cincinnati Medical Center in the morning and flown to Buffalo, where Dr. William Knight said he was "doing well." Hamlin's return comes a day after he cheered on the Bills from his hospital bed during their 35-23 win over the New England Patriots. The game proved to be a cathartic outpouring of support for the Bills and Hamlin.
NFL playoffs: Brady's back to try for 8th Super Bowl win
Seven of the 14 teams in this year's playoffs didn't make the field last season, giving the NFL's upcoming wild-card weekend a mix of traditional powerhouses and underdogs. Tom Brady begins his quest for an unprecedented eighth Super Bowl title when his Tampa Bay Buccaneers host the Dallas Cowboys next Monday night. Meanwhile, Jacksonville second-year standout Trevor Lawrence and Seattle veteran Geno Smith will be among at least five quarterbacks making their playoff debuts. The Seahawks were the last team to make the playoffs when they got the help they needed from the Detroit Lions, who beat Aaron Rodgers and the Green Bay Packers.
NWSL bans 4 from coaching, takes other disciplinary actions
The National Women's Soccer League has permanently banned four coaches and announced disciplinary action against several other individuals and teams in response to an investigation into alleged abuse and misconduct. Former North Carolina coach Paul Riley, former Chicago Red Stars coach Rory Dames, former Washington Spirit coach Richie Burke and former Racing Louisville coach Christy Holly can't coach in the NWSL again. The league and its players association announced results of their investigation last month. The investigation found "widespread misconduct" directed at players dating back nearly a decade.
Kingsbury, Keim out as Cardinals undergo franchise makeover
TEMPE, Ariz. (AP) — The Arizona Cardinals have fired coach Kliff Kingsbury and parted ways with general manager Steve Keim after a dreadful season that saw constant unwanted headlines, a serious knee injury to star quarterback Kyler Murray and lots of losing. The team confirmed the moves on Monday. The 43-year-old Kingsbury — who received a contract extension just last year — finishes his tenure with a 28-37-1 record over four seasons, including a 4-13 mark this season. The Cardinals ended the season on a seven-game losing streak, falling to the San Francisco 49ers 38-13 on Sunday. The 50-year-old Keim has been with the Cardinals since 1999 and has been the team's general manager since 2013.
Murray, Jokic lead charge as Nuggets beat Lakers 122-109
DENVER (AP) — Jamal Murray scored a season-high 34 points, Nikola Jokic recorded his 11th triple-double of the season and the Denver Nuggets beat the Los Angeles Lakers 122-109 on Monday night in a game where LeBron James sat out due to a sore left ankle. Jokic finished with 14 points, grabbed 11 rebounds and dished out 16 assists to help the Nuggets win their 11th straight home game. It's their longest home streak since capturing 12 in a row in 2018. Russell Westbrook finished with 25 and Thomas Bryant added 17 along with 10 boards. The Lakers saw their five-game winning streak halted.
USC's Reggie Bush, Tebow make College Football Hall of Fame
Reggie Bush, whose Heisman Trophy victory for Southern California in 2005 was later vacated because of NCAA violations, is among 18 players in the latest College Football Hall of Fame class. Florida quarterback Tim Tebow, who won the Heisman in 2007, was also elected to the Hall by the National Football Foundation, along with Dwight Freeney of Syracuse; Luke Kuechly of Boston College; LaMichael James of Oregon and Michael Bishop of Kansas State. Bush played on two national championship teams with USC and led the Trojans to another title game in 2005.
Houston back at No. 1, Kansas State jumps to 11th in AP poll
Houston is back at No. 1 in The Associated Press men's college basketball poll for the second time this season. The Cougars claimed 34 of 60 first-place votes in Monday's latest poll to return to the top after a two-week stay there earlier this season. They led No. 2 Kansas and No. 3 Purdue. Kansas State also continued its strong start by leaping from unranked to No. 11 under first-year coach Jerome Tang. No. 19 Providence, No. 23 San Diego State and No. 25 Marquette joined Kansas State as new additions. Indiana, Baylor, New Mexico and Ohio State fell out.
Illinois women end 23-year AP Top 25 drought, LSU on rise
No. 24 Illinois has earned its first ranking in 23 years coming inThe Associated Press Top 25 women's basketball poll. The Illini are off to one of the best starts in school history and have had a remarkable turnaround after going 7-20 last season. South Carolina remained the No. 1 team, still garnering all 28 votes from a national media panel. The Gamecocks have been No. 1 for 29 consecutive weeks. Stanford, Ohio State and UConn are next. LSU moved up to fifth. It's the first time the Tigers have been that high since 2009.