AP Sports SummaryBrief at 1:26 p.m. EST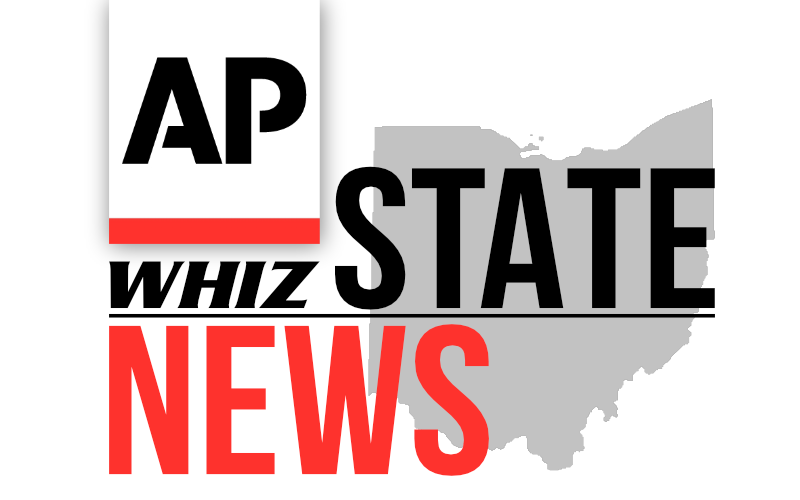 AP source: Correa reaches $200M, 6-year deal with Twins
A person familiar with the negotiations says Carlos Correa has agreed to a $200 million, six-year contract that keeps him with the Minnesota Twins after failing to complete deals with the New York Mets and San Francisco Giants. The deal for the All-Star shortstop is subject to a successful physical. Correa agreed Dec. 13 to a $350 million, 13-year contract with the Giants, who called off a news conference over concerns with a right ankle injury. Correa agreed that night to a $315 million, 12-year deal with the Mets, who also had concerns about the ankle.
Georgia becomes 12th back-to-back champ in AP Top 25 history
INGLEWOOD, Calif. (AP) — Georgia is No. 1 in the final Associated Press college football poll, becoming the 12th back-to-back national champion in the history of the rankings after routing TCU. The Horned Frogs were No. 2, their best final rankings since the 2010 season. Michigan was No. 3, followed by Ohio State and Alabama. The Bulldogs won the College Football Playoff national championship game 65-7 to secure their third AP title overall. Their first came in 1980. Georgia also became the 14th school with as many as three AP national titles.
AP Top 25 Reality Check: Record churn in rankings … again
For the second straight season, a record number of teams that started the season ranked in the AP Top 25 finished it unranked. Georgia was a unanimous No. 1 in the final Associated Press college football poll after winning its second consecutive national championship. Missing from the final rankings were Texas A&M, Oklahoma, Miami and 12 other teams that were in the preseason poll. That is a 15-team turnover from the first poll to the final poll. It is also one more than there was in the 2021 season, which had been the most ever.
Bills safety Hamlin back in Buffalo to continue recovery
ORCHARD PARK, N.Y. (AP) — Doctors who treated Damar Hamlin say the Bills safety was moved to a hospital in Buffalo to continue his recovery. It's an uplifting sign of the remarkable progress Hamlin has made a week after going into cardiac arrest and having to be resuscitated on the field during a game in Cincinnati. Hamlin was discharged from the University of Cincinnati Medical Center in the morning and flown to Buffalo, where Dr. William Knight said he was "doing well." Hamlin's return comes a day after he cheered on the Bills from his hospital bed during their 35-23 win over the New England Patriots. The game proved to be a cathartic outpouring of support for the Bills and Hamlin.
AUSTRALIAN OPEN 2023: Tennis sans Serena starts in earnest
The 2023 Australian Open will be the first Grand Slam tournament to be held since Serena Williams walked away from tennis with a farewell at the U.S. Open shortly before her 41st birthday. And so the sport will will get a real taste of what a post-Serena world looks like on a big stage. Williams will be missed. By spectators. By executives from the tours, tournaments and television. By other athletes. But tennis will need to move on. It won't be easy. But all sports do need to take steps forward even when superstars leave.
Netflix tennis docuseries 'Break Point' short on surprises
The new Netflix docuseries about professional tennis is launching shortly before the start of the Australian Open. The first five episodes of Season 1 will be released on Friday. They offer recaps of major tournaments and give fans a chance to hear players talk about the pressures of life on the tour. There are not a ton of surprises for those who follow the sport closely. The series is made by the same executive producers who created "Formula 1: Drive to Survive." Early episodes focus on players such as Nick Kyrgios, Ajla Tomljanovic, Maria Sakkari and Taylor Fritz.
Shiffrin trails Vlhova in 1st slalom run of record attempt
FLACHAU, Austria (AP) — Mikaela Shiffrin had the second-best time behind Olympic champion Petra Vlhova in the first run of a night slalom as the American goes for a record 83rd win on the women's World Cup circuit. Shiffrin entered the race tied with fellow American Lindsey Vonn for the record with 82 wins each. She is 0.17 seconds behind Vlhova going into the second run. Shiffrin was the first skier to start and didn't make any glaring errors on her way down the flood-lit Griessenkar course but Vlhova knew where to be careful and where to charge more after several other skiers struggled. Zrinka Ljutic of Croatia stood third 0.58 behind Vlhova. Lower-ranked skiers were still coming down the course.
Column: Morikawa the latest case study in a bizarre collapse
Collin Morikawa is the latest player to tie a PGA Tour record for losing a six-shot lead in the final round. AP Golf Writer Doug Ferguson was there for five of the last six such collapses and says this one was bizarre. It wasn't a slow leak like so many others. Morikawa played beautifully at the Sentry Tournament of Champions for 69 out of 72 holes. Jordan Spieth has lost leads himself and says it's not as easy as it looks. He says players can feel as though they are supposed to win. And if they lose, it's the worst feeling in the world. Ferguson says Morikawa should bounce back. He is playing too well to let this linger.
Analysis: 3-point shooting leads to more NBA scoring binges
The NBA these past few weeks has featured an almost nightly display of one-upmanship among the game's greatest scorers. Donovan Mitchell had 71 points in a game for Cleveland. Dallas' Luka Doncic reached 50 points three times in a nine-day span. Everywhere you turn, it seems like another player is putting up a huge total. Ten different players already have scored 50 points in a game this season. Those are Mitchell, Doncic, Giannis Antetokounmpo, Joel Embiid, Devin Booker, Anthony Davis, Klay Thompson, Pascal Siakam, Darius Garland and Stephen Curry.
Analysis: Chargers didn't play it safe ahead of playoff trip
DENVER (AP) — The Los Angeles Chargers didn't play it safe ahead of third-year pro Justin Herbert's first playoff appearance. Knowing they were locked into the AFC's fifth seed and a first-round game at Jacksonville, Chargers coach Brandon Staley decided to play most of his starters for most of the regular-season finale at Denver. The decision may prove costly because receiver Mike Allen was carted off with a back injury, linebacker Kenneth Murray Jr. left with a stinger and star linebacker Joey Bosa was limping around after a cameo. Staley chose to keep his team sharp for the playoffs rather than rested and out of harm's way.