AP Sports SummaryBrief at 2:27 p.m. EST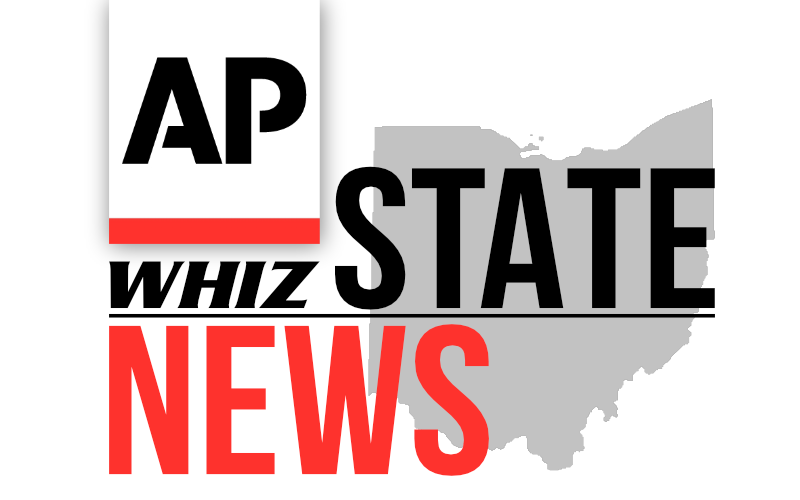 US women's soccer tries to overcome past lack of diversity
PORTLAND, Ore. (AP) — Women's soccer in the United States is trying to improve its diversity. The effort starts with the sport's pay-to-play model, which can exclude talented kids from communities of color. Even U.S. Soccer President Cindy Parlow Cone has lamented that soccer is seen as a "rich, white kids' sport." U.S. national team defender Crystal Dunn has seen the national team become steadily more representative, but she says there's still work that needs to be done. That starts with making sure young women of color feel welcome all the way down to the youth level.
Bills safety Damar Hamlin released from Buffalo hospital
ORCHARD PARK, N.Y. (AP) — Bills safety Damar Hamlin has been released from a hospital in Buffalo after his doctors said they completed a series of tests a little over a week after he went into cardiac arrest and had to be resuscitated during a game at Cincinnati. Hamlin is going home after spending two days undergoing tests at Buffalo General Medical Center. He was transferred to Buffalo after spending last week at the University of Cincinnati Medical Center, where the 24-year-old experienced what doctors called "a remarkable recovery."
Naomi Osaka says she's pregnant, plans tennis return in 2024
Naomi Osaka is pregnant and plans to return to competition in 2024. The former world No. 1 posted what she called a "little life update" Wednesday on social media, including a picture of an ultrasound. The 25-year-old Osaka has been dating Cordae, a rapper, for years. She wrote that she has so much to look forward to in the future. Osaka added that "one thing I'm looking forward to is for my kid to watch one of my matches and tell someone, 'that's my mom.'" She hasn't played a competitive match since September and withdrew from the Australian Open, which begins Sunday.
Twins sign off on Correa's physical, finalize $200M contract
MINNEAPOLIS (AP) — Carlos Correa finally has a deal done. He passed his physical exam and finalized a $200 million, six-year contract with Minnesota. Correa agreed to return to the Twins after richer deals with the San Francisco Giants and New York Mets both dissolved over concerns by those clubs about an old injury. The new contract with Minnesota could be worth $270 million over 10 seasons if the All-Star shortstop stays healthy. The Twins worked out a uniquely structured deal to jump back in contention for Correa after it appeared they'd be outspent twice by bigger-market franchises.
Tua Tagovailoa ruled out of Dolphins' playoff game vs. Bills
MIAMI GARDENS, Fla. (AP) — Miami Dolphins coach Mike McDaniel says quarterback Tua Tagovailoa remains in the NFL's concussion protocol and has been ruled out for Sunday's playoff game against the Buffalo Bills. Tagovailoa has not yet been cleared to return to football activities. The Dolphins are preparing for rookie Skylar Thompson to be their starter when they face the Bills for the third time this season. Backup Teddy Bridgewater is working his way back to full strength after dislocating his pinky finger.
Afghan women athletes barred from play, fear Taliban threats
KABUL, Afghanistan (AP) — Afghan women and girls who once played a variety of sports say they have faced intimidation from the Taliban, including visits and phone calls warning them not to engage in their sports. Since they took power in August 2021, the Taliban have banned sports for women and girls, part of a series of measures that have virtually shut down life for women. One woman said Taliban fighters came to a gym where she was giving private lessons to women in mixed martial arts and detained all of them. Another female athlete said she had gotten threatening phone calls.
Record 5 1st-year coaches lead teams into NFL postseason
Coaching changes paid off in a big way for several NFL teams this season. From impressive turnarounds for Jacksonville and the New York Giants to big boosts for Minnesota and Miami, a record-setting five of the 10 teams that hired new coaches for the 2022 season made the playoffs. Jacksonville's Doug Pederson, the Giants' Brian Daboll, Minnesota's Kevin O'Connell, Miami's Mike McDaniel and Tampa Bay's Todd Bowles did it. That broke the previous record of four coaches getting to the postseason in their first season with a team, which was set in 1997.
NFL offseason a mental, physical reboot process for players
Game plans and practices are replaced in the NFL offseason by all the things players couldn't do the last several months, with the chance to rejuvenate their minds and bodies. Playoff teams can play deep into January and even into February if they make it to the Super Bowl. But for the players on the 18 teams that failed to make the postseason, the offseason begins when the clock hits zero in the final regular-season game. Some make bigger plans than others. Aaron Rodgers in recent offseasons has hit the beach and even hosted a TV game show. Alvin Kamara has snowboarded in the mountains of Montana.
AUSTRALIAN OPEN 2023: Unvaccinated Djokovic back, year later
Novak Djokovic will be back in action at the Australian Open when the 2023 Grand Slam season begins next week. He was not able to play in the tournament he's won nine times a year ago because he was not vaccinated against COVID-19 and was deported from the country. He still has not gotten the shots but a pair of government decisions allowed him to return this time. Rafael Nadal is the defending men's champion at Melbourne Park and owner of a men's-record 22 major championships. But Djokovic will be the main focus of attention and the title favorite at the hard-court tournament.
'100 or more': Shiffrin's idol expects her to keep winning
FLACHAU, Austria (AP) — Mikaela Shiffrin is set to continue her quest for a record-setting 83rd women's Alpine skiing World Cup win next week. But her biggest idol sees even larger milestones coming up for the American. Marlies Raich is the Austrian standout who dominated women's slalom under her maiden name Schild before retiring in 2014. She believes the the 27=year-old Shiffrin's tally of victories will likely have reached a three-digit figure by the time she retires. Schild says Shiffrin can reach "100 or more" wins. Shiffrin and Raich share a special friendship since the American's breakthrough at top-level racing in 2011.