Artist of the Month: Kay Israel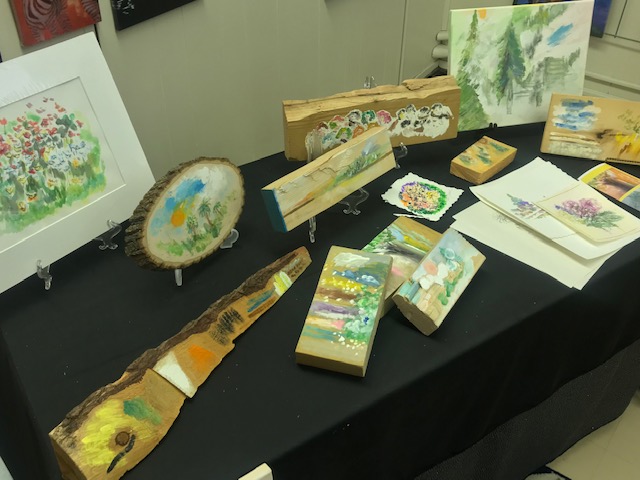 ZANESVILLE, Ohio – Local artist Kay Israel has been painting and drawing for most of her adult life.
She was selected as Artist of the Month for March's First Friday Art Walk. Israel noticed she liked going outside and making designs with stones, grass, and leaves when she was a child.
"Even though I do a lot of painting, I think I really like to sketch the most and this past summer I went to some of the local gardens and sketched flowers," Israel said.
She drew some flowers that were in the Mission Oaks Gardens. Israel says she sometimes likes to sculpt with wire and sticks.
"I very often display at the library, so some of the pieces that you're seeing here today were at the library for the month of February and then sometimes they're upstairs in the Carnegie wing so more recently that is where my art has typically been," Israel said.
Her artwork will be in room 202 of the Masonic Temple on Friday, March 1st for the Art Walk.