Bishop Rosecrans Holiday Bazaar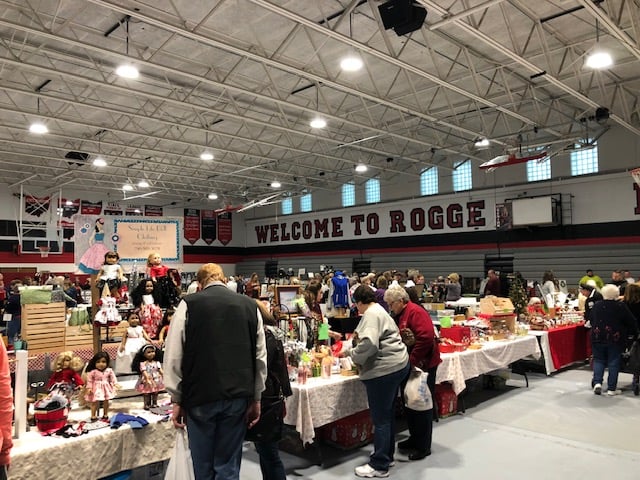 ZANESVILLE, Ohio – Giving the community an opportunity to complete their Christmas shopping.
Bishop Rosecrans High School hosted their annual Holiday Bazaar today. There were vendors selling crafts, homemade goods, jewelry, and decorations. Many people crowded the gym of Rosecrans browsing and buying their holiday needs.

"We have three different halls filled with vendors, we also have homemade concession stand. Which includes soups and sandwiches. It's just a really great annual event that we like to put on for the community here at Bishop Rosecrans High School," said Bazaar Co-Chairwoman, Melissa Wilson.
The Holiday Bazaar has been going on for almost three decades, and is something they plan on keeping for the community, they want every year to be a bigger and better event. Preparing for the Bazaar takes a lot of work with two parent volunteers and two student liaisons. Planning starts in the early fall to get vendors.
"Today, I've been going around to all the vendors and making sure that they have everything they need. Like if they need me to get them food or a drink or something cause they can't leave their table. I go around and make sure that everything is just working smoothly," said Student Liaison, Landon Marsh.
Bishop Rosecrans thanks the community's support for such a great turn out of the Bazaar this year.