Bowling Through the Decades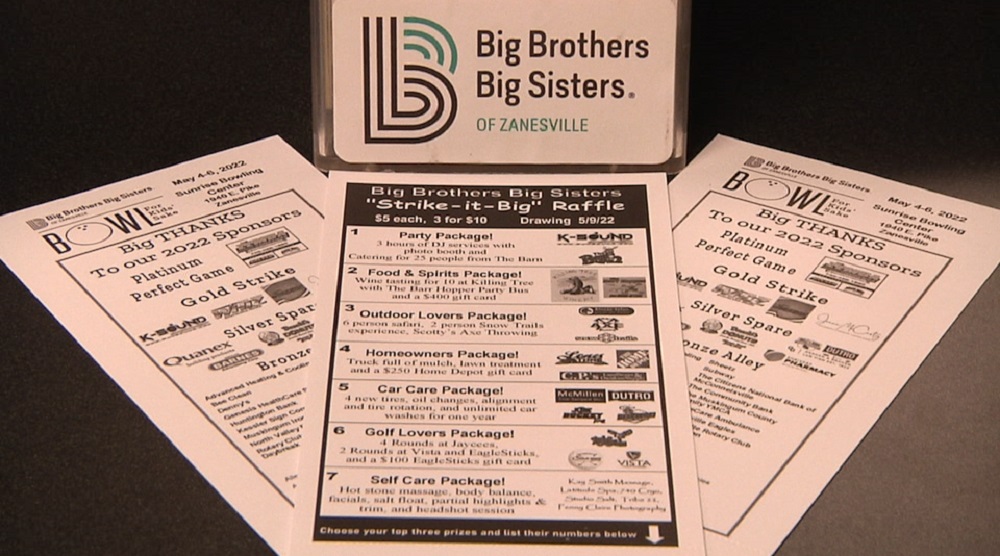 Big Brothers Big Sisters of Zanesville's ready to bowl through the decades.
Bowl for Kids Sake will take place Wednesday, May 4 through Friday, May 6. Right now there are 97 teams registered and they'd really like to get to 100 before sign-ups end.
"We would really like to have everyone registered by the 29th or over the weekend. Sometimes we see last minute teams no big deal. We want you to participate. We want to fill the bowling alley, we want to get to full capacity to reach our $85,000 goal," said BBBSZ Executive Director Katie Mainini.
Teams are made up of 4-6 people and the goal is for each team to try and raise $500. Each team will bowl two games. To get into the spirit you can also dress up like you're from another decade. There will be pizza, a DJ and soft drinks. Money raised goes to supporting their youth mentoring programs.
It's really a big deal to us and we just absolutely love doing the event because we see all of our community supporters doing great things, fundraising, helping us basically fundraise so we can do what we do best," said Mainini.
To register your team you can visit Big Brothers Big Sisters of Zanesville's website. You can also take part by buying a Strike it Big raffle ticket which includes $4,000 in prizes.