"Buck-I-Guy" Visits Seniors at Primrose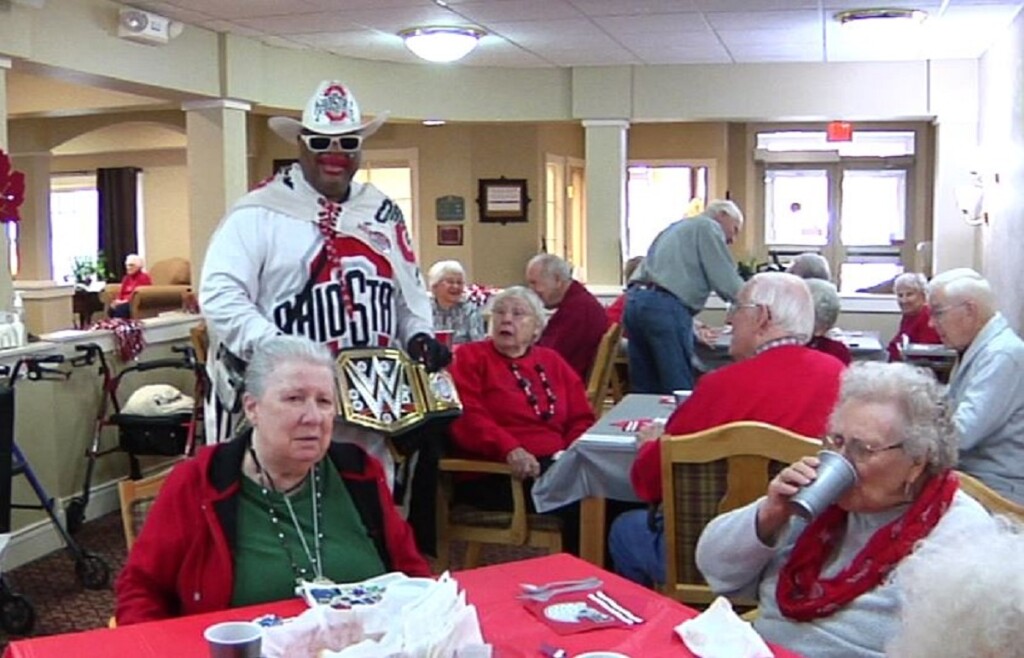 ZANESVILLE, Ohio — The man known as Buck-I-Guy has made a stop in Zanesville to visit seniors at Primrose Senior Living, on the city's north side.
"It's always a hotbed of Ohio State fans right down here in Z-town, so we're excited to come here even on the biggest day of Ohio State football history. That's right. I said the biggest day in Ohio State football history," John Chubb tells WHIZ News. "It's huge, and I'm right down here in Zanesville first before I do anything."
Chubb greeted each person in Primrose's dining room individually on Friday. He says he focuses on fans when he makes a gameday stop. Chubb's swing through Zanesville was on his way to eastern Ohio, ahead of OSU's game with Penn State, one week ahead of "The Game", in which the Buckeyes take on the Michigan Wolverines.