Church fire in Junction City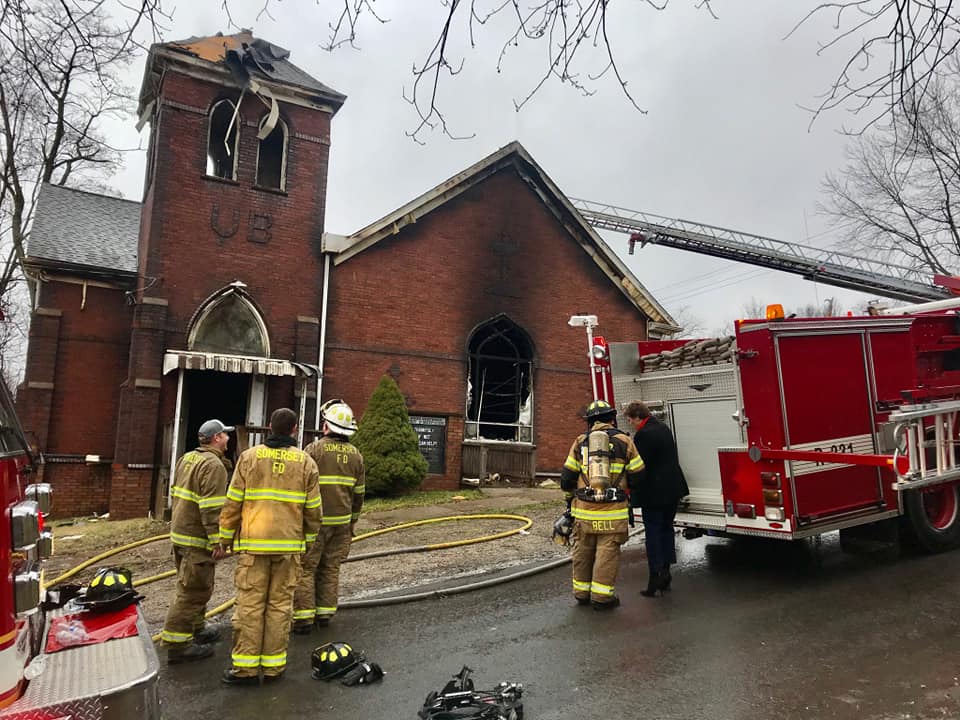 JUNCTION CITY, Ohio--The State Fire Marshal's Office has been called in to help investigate a fire that severely damaged a historic church in Perry County.
According to the Perry County Sheriff's Office, the fire broke out around 9:30 a.m. Tuesday at Good Shepherd United Methodist Church on Walnut Street in Junction City.
Multiple fire departments responded to the scene including Juntion City, Somerset, New Lexington along with Hopewell and Thorn Townships.
No injuries were reported. The fire remains under investigation.