Community learns how to basket weave at festival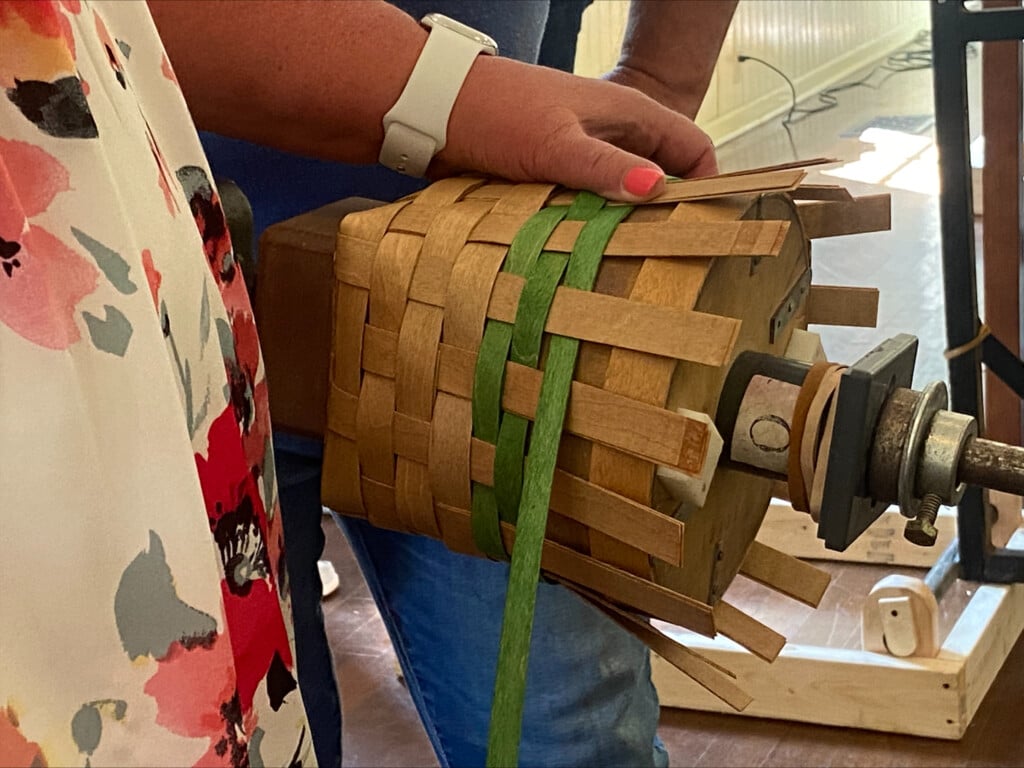 DRESDEN, OH- Saturday was the final day of the American Basket Festival in Dresden.  
One of the main highlights of the festival was the opportunity to learn the art of basket weaving. Participants could try their hand at crafting their own baskets at the Dresden & Company Workshop, where skilled artisans guided them through the process.  
"Well, a lot of it starts out with the design process, and sometimes we get to work on that, a lot of times it's our formers make the bottoms and we just create them from the ground up," said Heidi McPeak, a Basket Weaver at the festival helping to teach others.  
The basket weaving process is something that many different age groups can enjoy. There are also various types of baskets and shapes that you can create. You also have the ability to weave in colorful pieces and make it customizable to you.  
"I really enjoy talking with the weavers, learning about their stories, how long they've been doing this, it's really incredible and then actually getting my hands on the basket itself and seeing you know, how much goes into each and every product Longaberger and the Dresden Company but Longaberger sells, so it's very neat," said Serena Ringer, Marketing for the Dresden Community Association (DCA). 
Longaberger baskets, known for their beautiful craftsmanship and use of maple splints, became an icon in the early to mid-nineties. They were associated with the simple joys of picnics, homemade meals, and the warmth of community. While Longaberger baskets may have become novelty relics for some, this event serves as a reminder of their lasting quality and the artistry behind their creation.