Courthouse to Upgrade Alarm System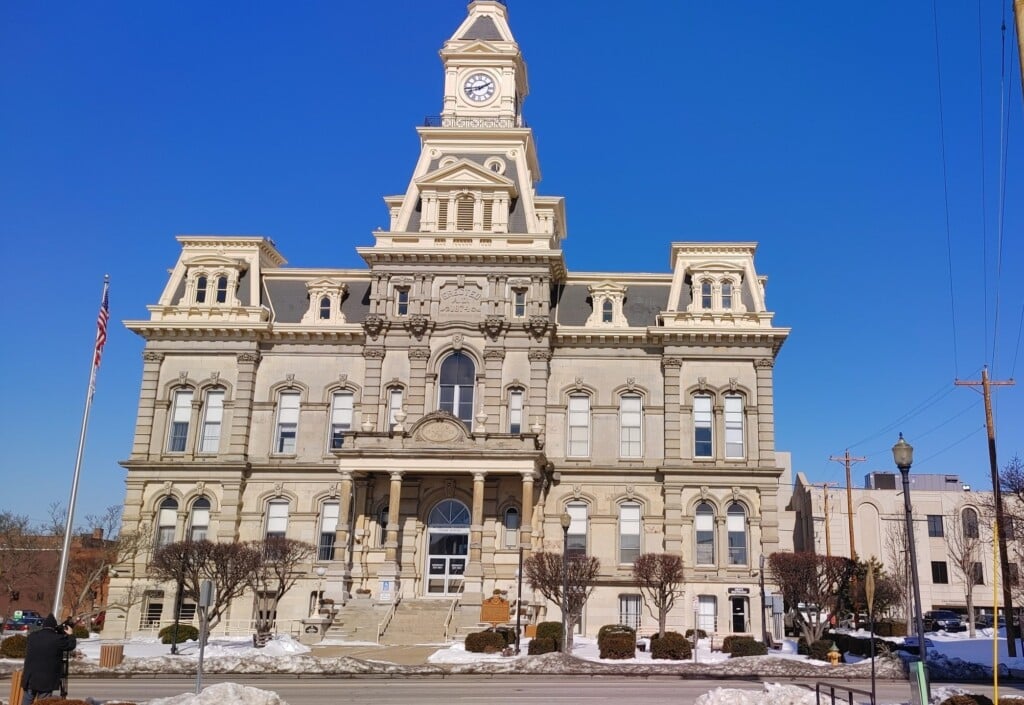 ZANESVILLE, Ohio – The Muskingum County Commissioners met to open bids for fire alarm installation at the courthouse.
The estimate for the job was $162,000 and one bid was received from Integrated Protection Services out of Grove City, Ohio for $161,949.48.
The commissioners voted to put the bid under advisement and noted that the Masonic Temple fire factored into the decision to upgrade the alarm system.