CROOKSVILLE CERAMICS DEFEND HOME COURT, DEFEAT RIVER VIEW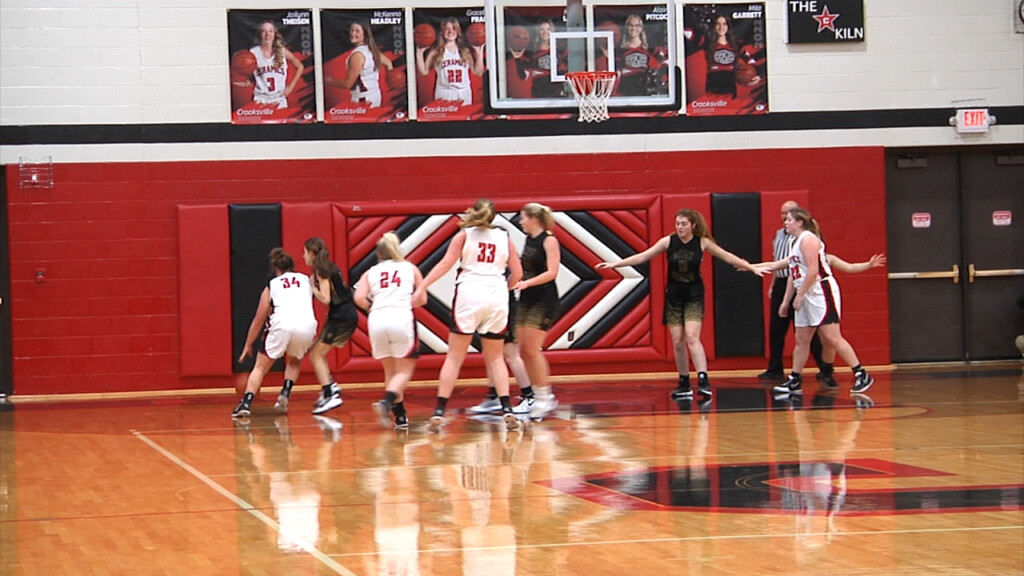 CROOKSVILLE, O.H.- This game was an entertaining one as both teams went on runs to make it close throughout the second half.
The Lady Black Bears of River View stayed in the game with their rebounding and defense while Crooksville looked to the low post and free throw line to capitalize on their opportunities.
Crooksville relied on McKenna Headley as well as Grace Frame to shoulder the scoring load while Aaliyah Belter and Alivia Spalding made key baskets for River View.
River View made it close, but it would be the Crooksville Ceramics defending home court and winning this one 49-37. McKenna Headley chipped in 16 points for the Ceramics.