Dealership Announces Donation to Komen Foundation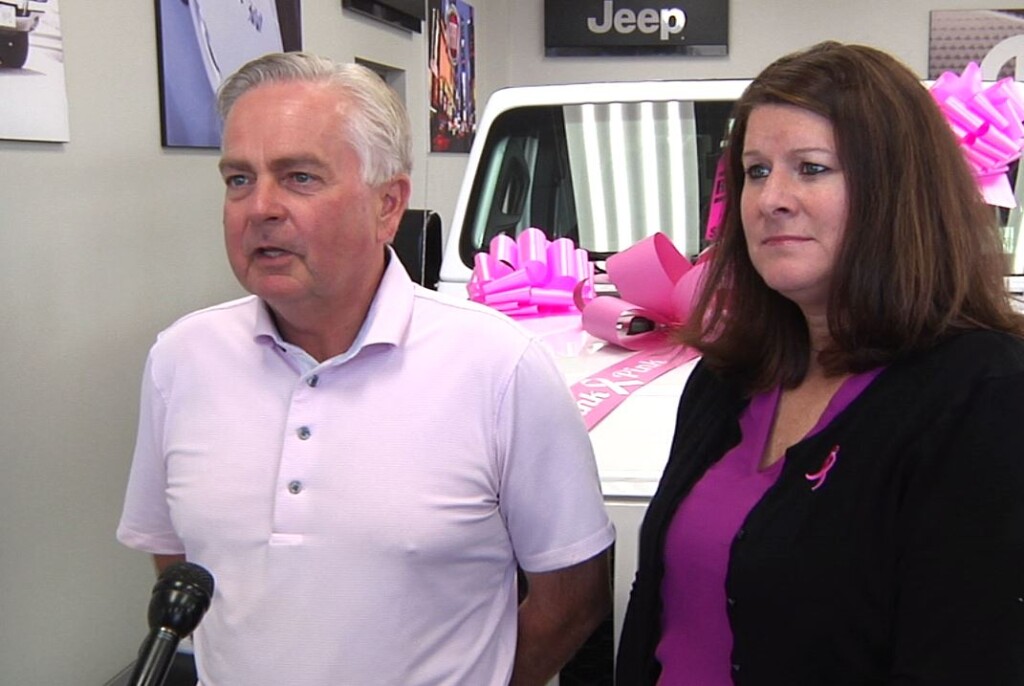 ZANESVILLE, Ohio — A Zanesville automotive dealership is teaming up with the Susan G. Komen foundation to help during Breast Cancer Awareness Month.
McHugh Chrysler Dodge Jeep Ram Fiat will be donating $50 to the foundation for every new car sold.
"We wanted to do something for Breast Cancer Awareness Month, so we kind of brainstormed and we thought this would be a great way to raise some money for a great cause," says Tim McHugh.
Katie Carter, CEO of Susan G. Komen Foundation, says the donation is an important contribution.
"Each year, October comes around and it's Breast Cancer Awareness Month and for us at Komen, we want to not only have awareness, but we want to take action. Being able to partner with Tim and McHugh [Chrysler Dodge Jeep Ram Fiat], it's important to us to build relationships and partnerships because we can't do it alone. To be able to have partners that want to help us reach our goal and save women's lives not only in Muskingum County but our surrounding counties is really important to us," she says.
The promotion wraps up at the end of October.