Dem. State Rep. candidate wants small businesses to know that assistance is available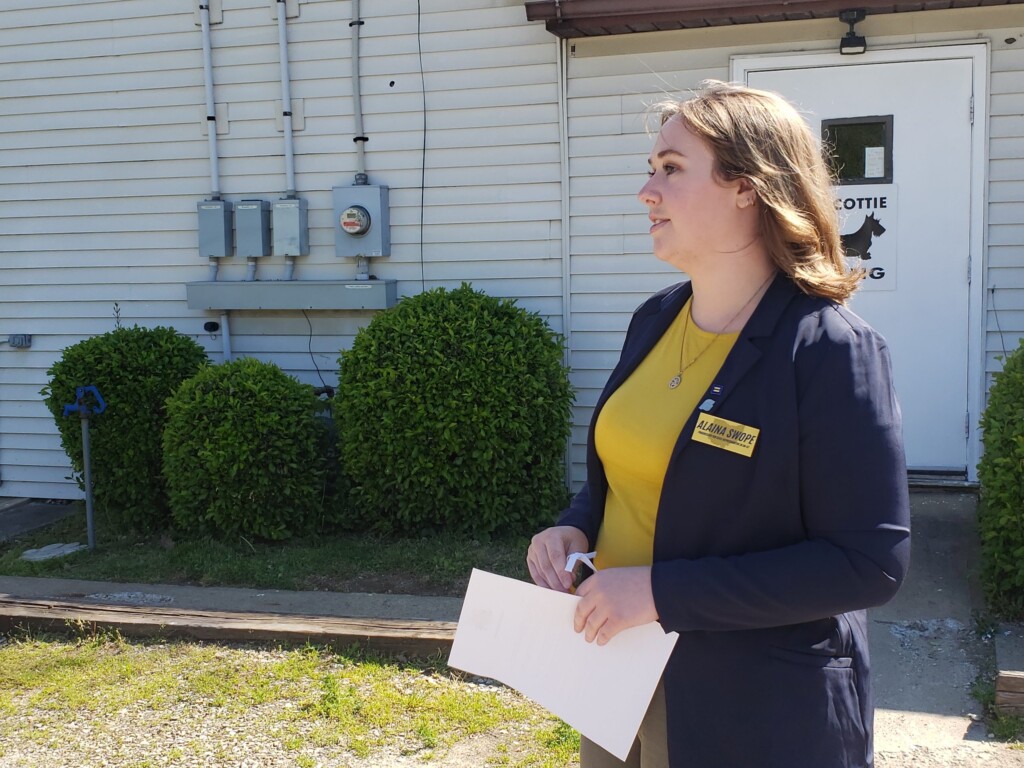 DRESDEN – Alaina Swope stopped by Scottie's Den Restaurant Thursday morning and she shared that all small businesses are "essential" to the local community.
"They're essential to our sense of community and to our sense of pride to a community to support our small businesses. Something like Scottie's Den has been around for so long. It's an institution that needs to be protected in this time," Swope said.
Because of this, Swope wants companies to know that through the federal government, there are loans and grants that can be utilized and this is what Swope is promoting in her campaign.
"They can get one called an economic injury disaster loan that can provide up to a $10,000 advance that doesn't have to be repaid and then there's a paycheck protection program that provides cash flow assistance if you keep 90% of your workforce. All of that information – you can go to SBA.Gov to find more information about," Swope said.
Swope is running against Republican Adam Holmes in the 97th Ohio House District Race.