Dresden Swim Center Opens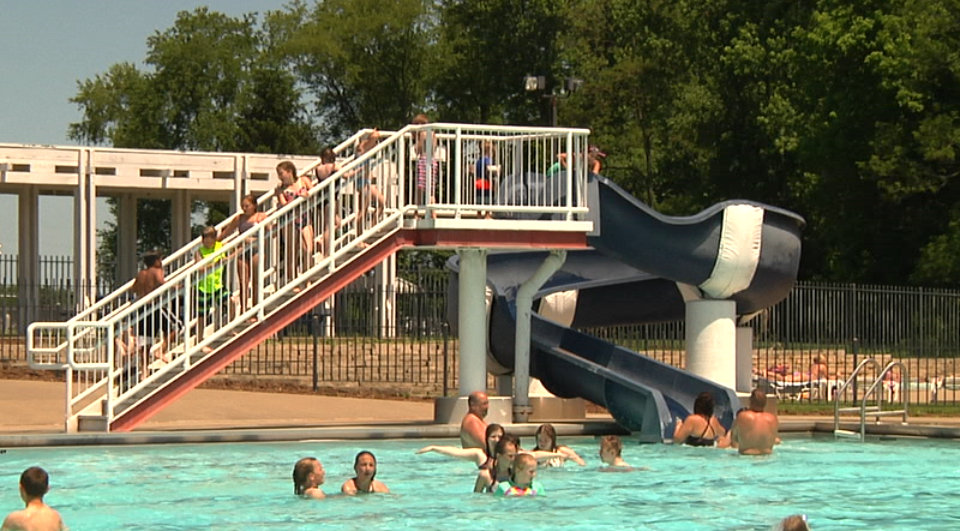 It is officially time to break out the bathing suits and sunscreen and head on down to the Dresden Swim Center.
They opened for the first time this year Friday, and will stay open all the way until Labor Day this year. The facility offers a beautiful pool, plenty of patio chairs, a couple of diving boards, and even a slide. Lifeguard Supervisor, Mackenzie Bice said summer is finally here, and they are excited to be open again.
"Today is our opening day. There is perfect weather. We are open from Memorial Day to Labor Day and our daily admission is seven dollars a person, 2 and under are free. We open Monday through Saturday eleven to seven and Sunday's noon till seven," said Bice.
The pool is perfect for people of all ages and Bice said they are expecting close to 200 people at the pool today. Three kids were there having a blast, and staying cool from the sunshine.
Children that attended the pool today said "We are having fun swimming and we are so excited cause it's the first day." One said "I like the pool, the slide is amazing. Just like Holden said it's really fun to go down."
The pool is located at 1330 South Main Street in Dresden, membership prices will soon be available for the year.