Dude, Be Kind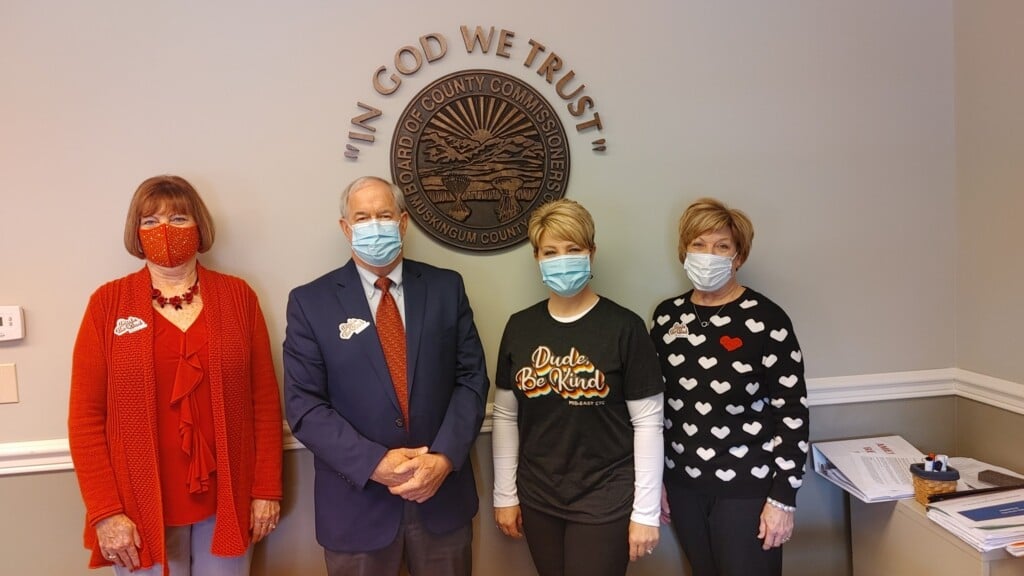 ZANESVILLE, Ohio – As we press forward into the twenty-first century, for many, it seems keeping a fast pace takes precedent over civility. Prompting some people to say, dude, just be kind.
Mid East Career and Technology Center Public information Coordinator Kim Tatman started the Dude, Be Kind initiative four years ago and explains how it began.
"Dude, Be Kind started with a t-shirt," Tatman said. "A friend and I were just really concerned about how rude and mean people were being to each other, and we found these t-shirts and started wearing them out in the community and we were really shocked at the attention our t-shirts received."
The Dude, Be Kind initiative has progressed from a t-shirt slogan to being recognized by local schools and governments around the area.
"Muskingum County is lighting their courthouse yellow for us," Tatman said. "Zane State College is lighting their Advanced Science and Technology Center yellow. And the Guernsey County Commissioners have agreed this year to light their courthouse yellow as well."
Today the Muskingum County Commissioners presented Tatman with a proclamation declaring February 13-19, 2022 as Dude, Be Kind week.
To learn more about the Dude, Be Kind initiative you can visit the Mid East Career and Technology Center's Facebook page or use the hashtag #DBK2022.