Eastside Community Ministry Holds 14th Annual Golf Outing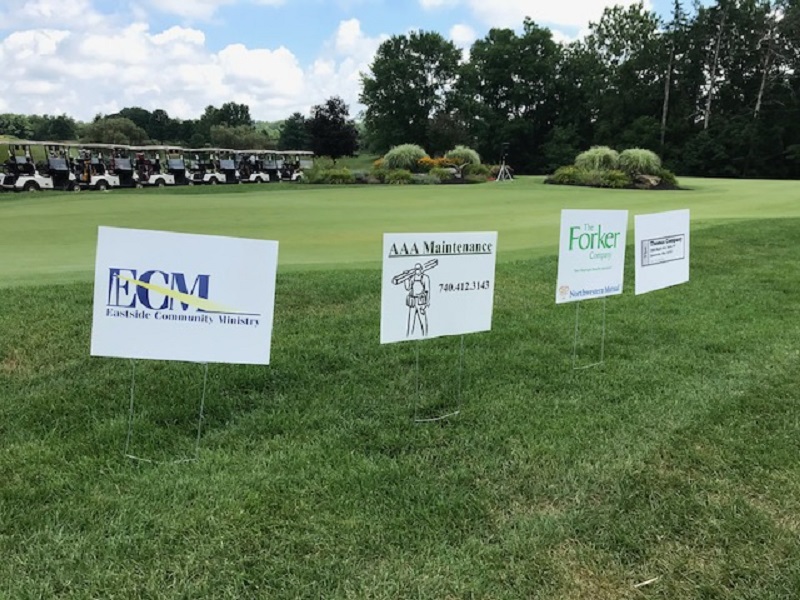 ZANESVILLE, OH – The Eastside Community Ministry held their 14th Annual Golf Outing benefiting Eastside's Youth Program.
Tee off was a 1 PM at the Eagle Sticks Golf Club, prizes were awarded to the top 3 placing teams, as well as awards for longest putt, closest to the pin, and longest drive.
"Today we are having our 14th Annual Eastside Community Ministry Golf Outing, uh the proceeds of the golf outing will go towards the youth program. The funds from this just go generally to the youth program to help support the youth program, right now it's definitely needed with doing everything remote our youth staff is actually visiting kids everyday during the week to provide meals and provide that interaction, so they can keep in touch with them and make sure that they're getting those services," Golf Outing Chairman Matt Schreiber said.
Team turnout for the event was on par with years past and several sponsors helped make the event possible.
"This year we've had 20 teams that have registered which is phenomenal, in the past we've had 18 to 20 as well so definitely pleased with the turnout this year. We would like to thank our major sponsors, our diamond sponsor, AAA Maintenance, they've done a phenomenal job for us over the past few year stepping up and being that sponsor. Also our platinum sponsors this year are The Forker Company and The Thomas Company."
Eastside Community
Ministry is thankful for all the support they continue to receive
from the community.