Eastside Community Ministry Receives Large Cereal Donation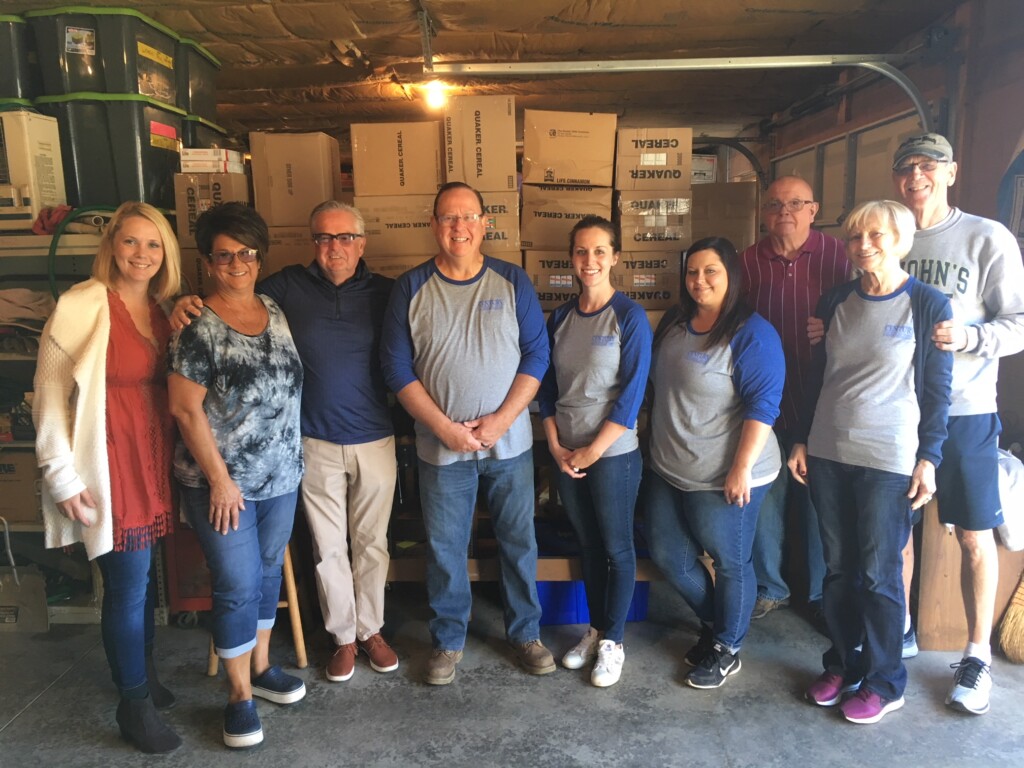 ZANESVILLE, Ohio — It's been about two weeks since Eastside Community Ministry in Zanesville put out the call for cereal donations, and now they're getting a gigantic donation of the breakfast food.
Christ's Table is passing along a shipment of cereal which they received through a donation effort facilitated by McHugh Chrysler Dodge Jeep Ram Fiat, on Maple Avenue.
"It all started as a brain child of AJ Musselman up at McHugh's, he wanted to do a food drive for Christ's Table and he received a lot of cereal for a good friend that works for Pepsico. So, not doing a lot of cereal at Christ's Table, we thought of our good friends up the hill at Eastside Community Ministry and we work as partners every day. A lot of the families we serve are the same families and we serve them lunch, so we couldn't figure of a better way to help Eastside out but to help them serve them breakfast," says Keely Warden, of Christ's Table.
More than three-hundred fifty cardboard boxes, each containing twelve boxes of cereal, are donated. That brings the total to approximately 4,200 boxes of cereal for Eastside Community Ministry's clients.
"We really enjoy being a part of this community and it's a lot more than just being a bank. We actually care for the activities that go on in the community. We love to be part of what's going on, so we're here today volunteering, helping to unload cereal, clean out shelves or whatever we can do to help," says Barbara Gibbs, of Century National Bank, whose volunteered kicked in to help unload the shipment Wednesday.