Festival of Trees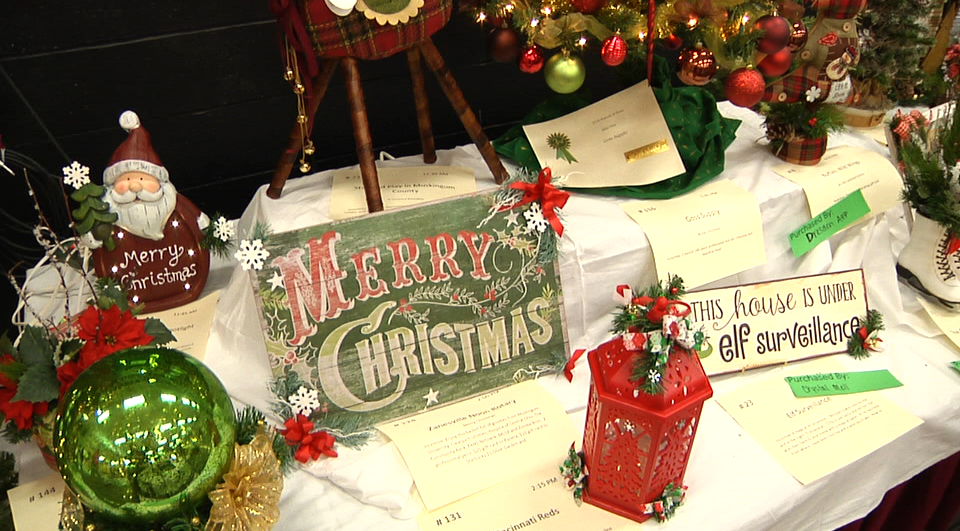 ZANESVILLE, Ohio – The halls of the Zanesville-Muskingum County Chamber of Commerce were certainly decked out for Christmas.
The annual Festival of Trees had people bidding on unique wreaths and trees, as well as special gifts, to take home for the holiday season. Chamber President Dana Matz said the auction is something many people look forward to each year and it's a fun event for the community.
"People have a lot of fun," said Matz. "They get to come in here and hang out, see their friends. Some people tell us this is how they do their Christmas shopping. Some people say 'oh my neighbor, my friend, my son, my daughter needed a Christmas tree, so we just bought one,' it's already put together."
Matz said not only are people able to get great decorations and the incentives that come along with them, but they are also able to give back to the community. Matz said all of the money raised during the festival goes toward the community and economic development the chamber does.
"At this point, life is very good," said Matz. "As always we'll accept whatever we get because the community comes together and helps us in many ways."
Matz wants to say a special thank-you to all the support from the community as well as all of the time, effort, and creativity that went into the trees and wreaths this year. They were able to raise $53,600 this year.