Fink's Full Court Press 2-1-21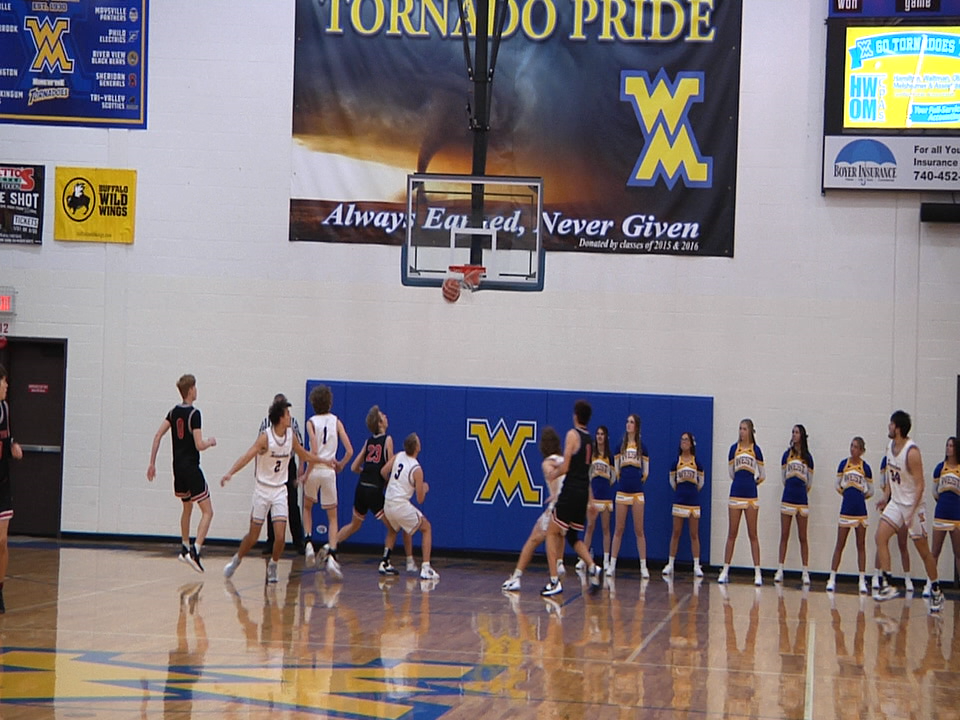 Game #1: West Muskingum vs. Coshocton
ZANESVILLE, OH- This Tuesday was filled with great basketball action around the city and this game between the Tornadoes and the Redskins lived up to it.
The game started off with a lot of back and forth buckets as Colton Conkle made the first basket of the game with a 3 pointer, which was followed up by Jack Porter hitting a 3 for West Muskingum.
Each team went on their own mini run during the first quarter to get their energy going, it would be finished by Coshocton as Zach Jennings knocked down a mid range jumper to beat the buzzer.
The trend of the first quarter would continue would continue in the second but when the final buzzer went off it was Luke Pattison's 18 points leading West Muskingum in taking down Coshocton 59-49.
Game #2: Bishop Rosecrans vs. Harvest Prep
ZANESVILLE, OH- Good defense shut down early scoring opportunities in this girls basketball matchup between two teams primed for postseason runs.
The Warriors of Harvest Prep were down to the Bishops early but would take the lead midway through the first half thanks to their three-point shooting from Jael Haynes Lee. She knocked down two three-pointers to help cushion the lead for the road team.
But on the other end, it was all Jenna Carlisle as she scored the first eight points for Bishop Rosecrans. Good ball movement and rebounding helped the home team capitalize on their opportunites.
Shortly after, Alaina Berry gets an open look but her shot doesn't go…good box out by McLaughlin and she connects with Carlisle yet again and she scores. The senior had a great start to this one.
Harvest Prep looking to respond…here's a little give and go action and Jael Haynes Lee splashes this shot from downtown for the Warriors.
Harvest Prep led at halftime but it would be the Bishops taking control in the second half and winning 47-38. Jenna Carlisle led the Bishops with 18 points in the win.