Fink's Full Court Press 2-25: Sheridan Wins District Title; Caldwell Boys Lose To Monroe Central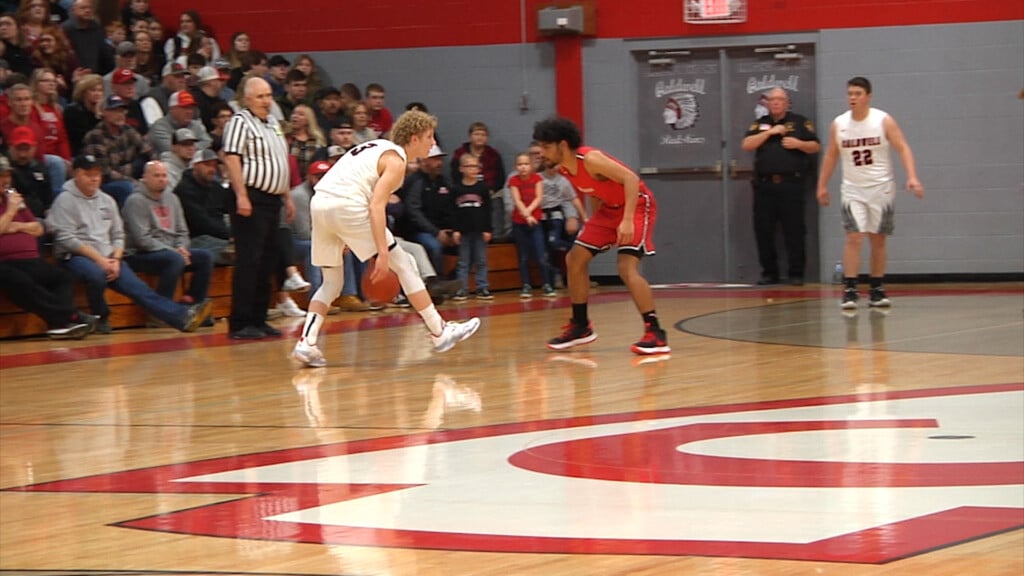 GAME 1: CALDWELL VS. MONROE CENTRAL
CALDWELL, OH- Our first game of the night took us to a packed house at Caldwell Gymnasium as they took on Monroe Central in a boys playoff basketball matchup.
Caldwell jumped out to a quick 4-0 lead thanks to the scoring and playmaking of Bede Lori.
But, Monroe Central would go on a run of their own and shut down Caldwell on offense to take the lead midway through the first quarter. Monroe Central's Michael Bunning came up with two big baskets that helped swing the momentum for the road team.
Later on…road team looking to add to their lead and it's Bunning slashing through the lane and getting his layup to go right past the defender for two points.
Caldwell looked to get back into at as Carter Wheeldin made his presence felt in the paint and scored to chip into the lead.
This one was back and forth in the first half but it would be Caldwell falling to Monroe Central 64-57.
GAME 2: SHERIDAN GETS THEIR REVENGE
CHILLICOTHE, OH- The Sheridan Generals always want to win playoff games but this playoff game today seemed to be a little more intense. It maybe because just last year around this time the Generals faced the Vinton County Vikings and lost.
But they had revenge on their mind as they played the same Vikings team again a round earlier this time around. Vinton County's Tegan Bartoe would come out in the zone in the first quarter as she knocked down a barage of 3 pointers to give her team some energy.
Though Bartoe seemed to be on fire the Generals would not let the game slip away. Faith Stinson and Bailey Beckstedt would go on a run of their own to spark Sheridan and take the lead by the middle of the first quarter.
That lead would soon sky rocket as Stinson would continue to stay on target and drop 23 points to lead the Generals to victory and get revenge on their playoff loss last season, as they get their fifth straight District Title.