Fire forces family of 10 out of Zanesville home.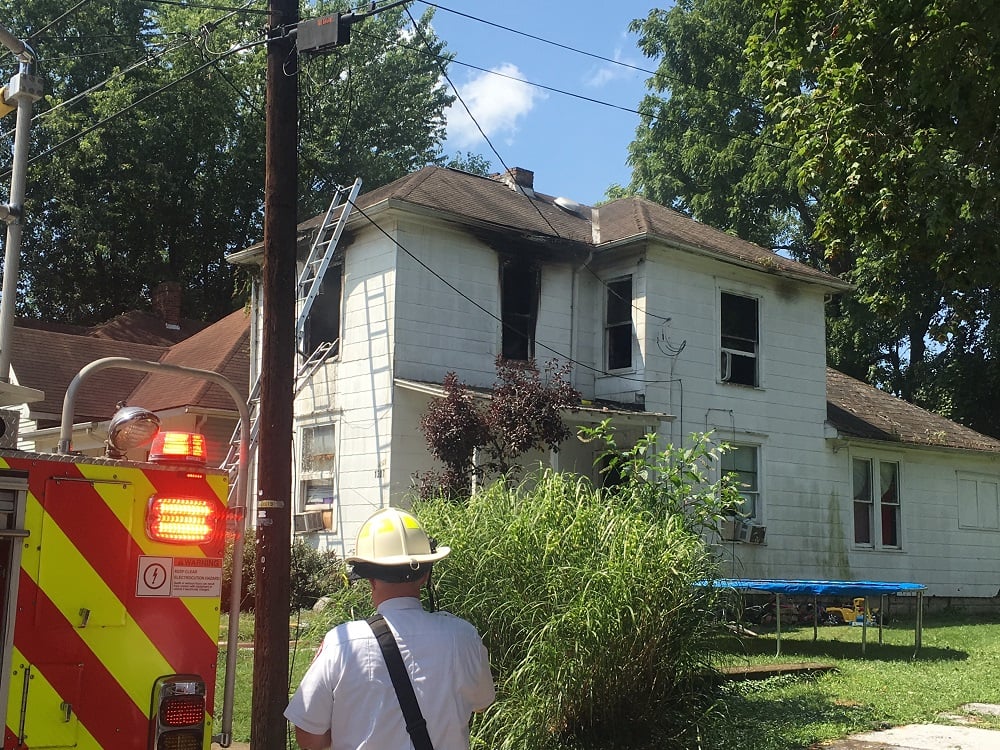 ZANESVILLE, Ohio – Investigators are trying to determine the cause of a fire that forced a family of ten out of their Zanesville home.
Multiple fire departments responded this morning to a house fire at 1307 Jewett Drive. Zanesville Assistant Fire Chief Doug Hobson said everyone made it out safe, and firefighters did an excellent job battling the blaze.
"Flames were showing, so the guys on scene first made an attack. The fire was in the front bedroom, second story. Engulfed that building and actually made it into the attic so they put a real good stop on it. I'd say the fire was probably contained in the first 20 to 30 minutes," said Hobson.
Hobson said the 9-1-1 call was from a ten-year-old neighbor that saw the house on fire. There were two adults and eight children that lived in the house. Hobson said the structure may be able to be saved, however their materials are most likely a total loss.
"I would say probably 6-months up to 18 for the children and unfortunately they have probably lost everything. Whether it be from the heat, smoke the fire traveled down the first floor stairwell and between the heat and smoke damage they have lost pretty much everything," Assistant Chief Hobson said.
Assistant Chief Hobson was going back into the home to investigate and search for a cause. We will keep you informed if there are any new developments on the fire.