Frazeysburg Lion's Club kicks off 27th Annual Car Show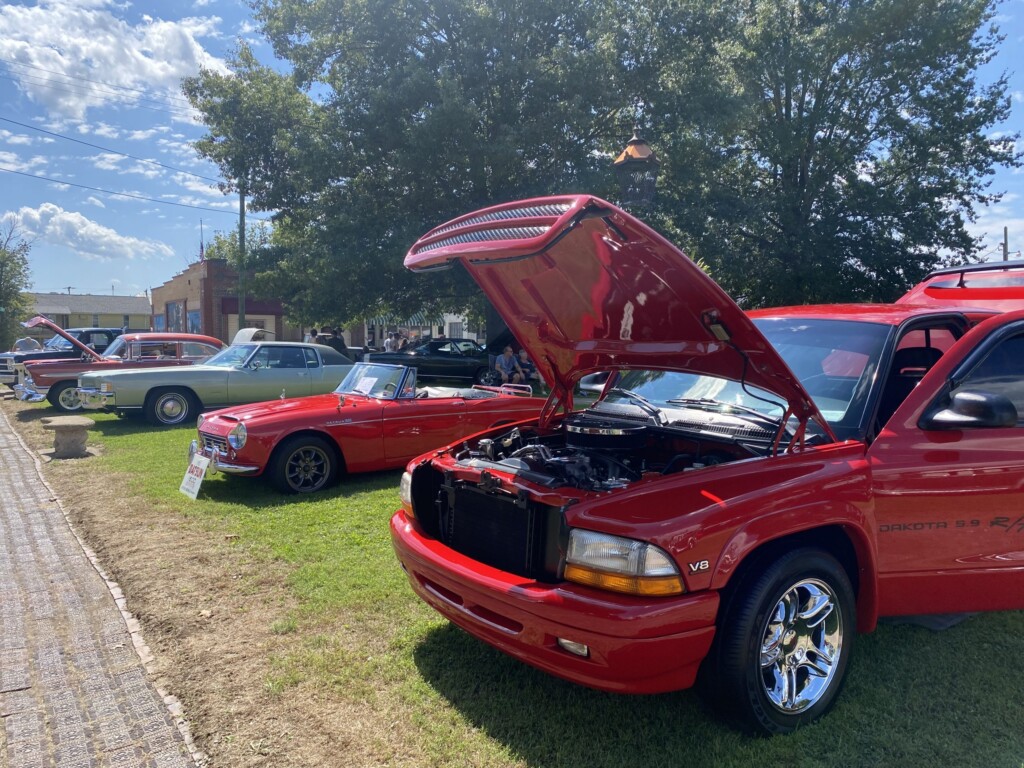 MUSKINGUM COUNTY, Ohio- The Frazeysburg Lion's Club kicked off Labor Day with its 27th annual car show.
The weather couldn't have been more perfect. 73 different cars, trucks and motorcycles were displayed and the club had a great turnout.
"A lot of people have come just to eat food, fellowship and have a good time," Frazeysburg Lion's Club President Jeff Garver said. "People like to come to car shows and see cars, talk to their old friends and show off their cars."
Music filled the area of Township Hall as individuals walked around with friends and families to scope out all the different varieties of cars.
Raffle tickets were sold and a 50/50 raffle and mum sale also took place.
Each category of cars were judged and winners were awarded trophies.
All the proceeds will be going back to the community.
"As you know, we are patriots of the blind. Our primary goal is to take care of the knights of the blind and diabetes awareness. We're basically here to take care of any need in the community. If people need eye screenings, glasses or something along those lines, they come to the Lion's Club," Garver said.
The Frazeysburg Lion's Club is accepting membership applications. If anyone is interested in joining the club, you can visit their website.