Full Court Press 2-15-22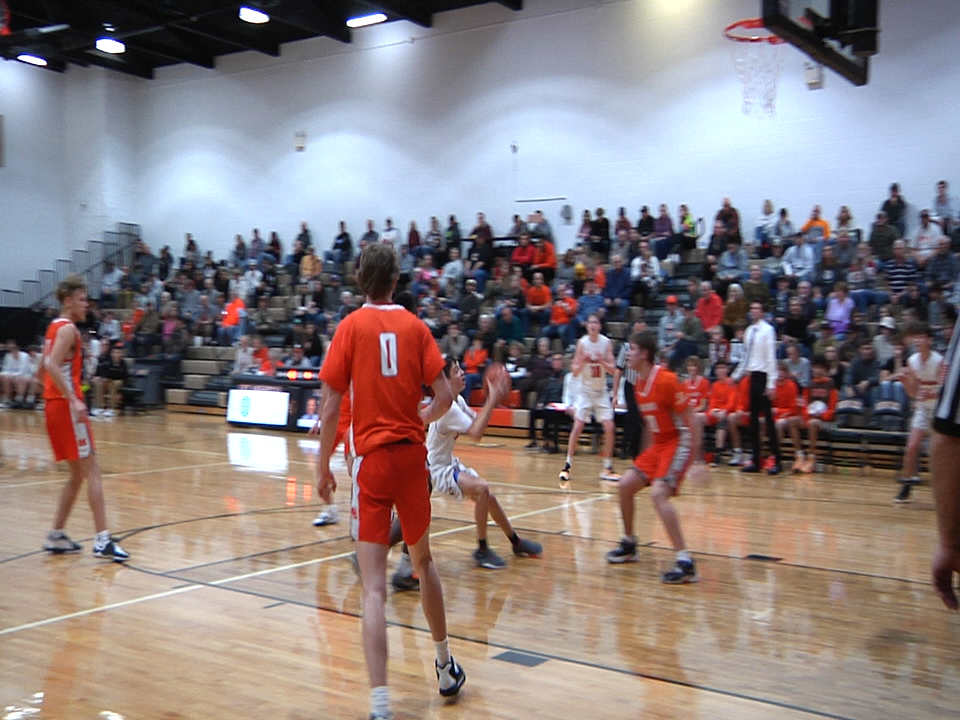 GAME #1: Zanesville Blue Devils vs. Marion Harding Presidents
ZANESVILLE, OH- Our first game of the night took us to Zanesville as the Blue Devils hosted the Marion Harding Presidents.
Zanesville would get on the board first thanks to an Issac Mayle three-pointer. He played a big role in the Blue Devils scoring in the first half. The home team quickly scored another basket to give Zanesville an early lead.
But the Presidents would not go away that easy. Wesley Stokes and Marion Harding responded with buckets of their own and went on a run, eventually taking the lead midway through the first quarter.
Zanesville looked to get momentum back and cut into the lead. The Blue Devils trailed at halftime and fell to Marion Harding 48-34.
GAME #2: New Lexington Panthers vs. Meadowbrook Colts
NEW LEXINGTON, OH- The Panthers had a tough matchup on their plate tonight as they welcomed in the Meadowbrook Colts.
The Colts started off with a nice lead in the first and it was Issac Dick scoring a tough 5 footer for the Panthers to get things started for them.
But the Colts responded for almost everything New Lexington threw at them, Jake Singleton found himself making play after play for the Colts to keep the momentum going.
New Lexington got the score to get even closer towards the end of the second quarter but they just couldn't get over the hump, after Singleton nailed a mid range buzzer beater to end the half.
Meadowbrook didn't look back as they won 43-38.
GAME #3: Bishop Rosecrans vs. Caldwell
ZANESVILLE, OH- Our next stop took us to Bishop Rosecrans as the Bishops hosted Caldwell. This one quickly turned into a three-point contest.
Waylon Clark would get it started for Caldwell with a shot from beyond the arc. But Grady Labishek said what you can do, I can do better and connected from deep for Bishop Rosecrans.
Shortly after, Tyler DeVolld made a three in the corner. It was raining threes in Rogge Gymnasium! Bishop Rosecrans would respond with a Weston Hartman three.
This one came down to the wire as Carter Wheeldin scored a put-back as time expired to propel Caldwell over Bishop Rosecrans 6-58. Bede Lori led the way for Caldwell with 30 points.