Helen A. Moore (June 13, 1936 – October 12, 2010)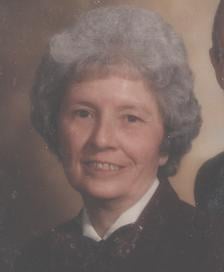 Helen A. "Shippie" Moore, 74, of Zanesville, died at 1:30 a.m. Tuesday, October 12, 2010 at the Muskingum County Home. She was born June 13, 1936, in Zanesville, the daughter of the late Dewey and Gertrude Cotter Shiplett. She retired after 25 years of service as a switchboard operator for MATC and was a member of the St. Nicholas Catholic Church.
Surviving are a son, Charles D. (Lori) Moore of Columbus, OH.; three daughters, Margie (David Michael) Riddle of Heath, OH., Cathy Hildebrand of Zanesville and Ann (Brian Larr) Cooper of Dresden; 8 grandchildren, Lindsay, Lauren, Steele, Halee, Lucas, Callie, Connor and Alex; 1 great grandson, Wyatt; and a half sister, Betty Ryan of Philadelphia, PA.
In addition to her parents, she was preceded in death by her husband, Charles D. Moore, who died April 28, 1998.
Friends may call 2-4 & 6-8 p.m. Sunday, October 17, 2010 at the Bolin-Dierkes Funeral Home, 1271 Blue Ave., Zanesville. Funeral services will be held at 10:30 a.m. Monday, October 18, 2010 at the funeral home with Father Martin Ralko officiating. Burial will follow at Zanesville Memorial Park Cemetery.
To send a note of condolence or a sympathy card to the Moore family: www.bolin-dierkesfuneralhome.com