Honor Guard Color Guard members recognized for service in Muskingum Co.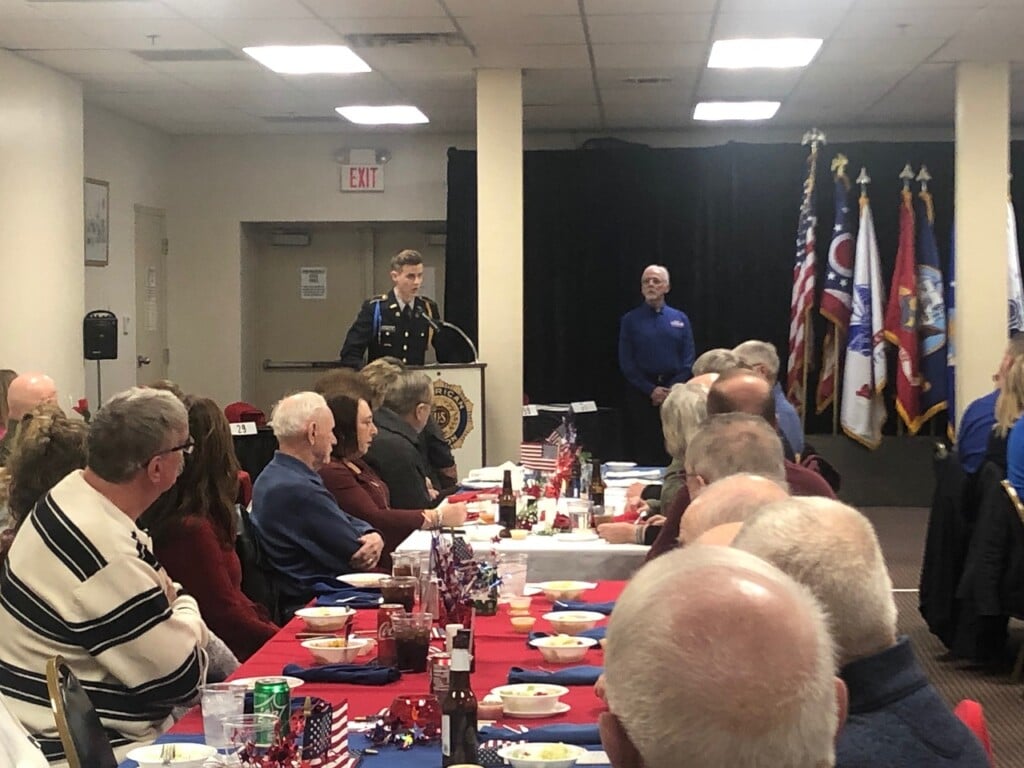 ZANESVILLE, Ohio – The Muskingum Honor Guard Color Guard Team members were honored for their volunteer service for the military funeral honors program at the American Legion Post 29 Sunday.
Veterans volunteer to honor every deceased veteran. They play Taps, perform the 21 Gun Salute and then present the family with a flag.
A representative for the Veteran's Appreciation Foundation of Zanesville Michael McHenry says volunteers were at 121 funerals in 2019.
"They get a call from the funeral director that they have a veteran who has passed away. Then, they have asked for the Honor Guard Color Guard to be at the ceremony for the funeral. We've got 56 Honor Guard members being recognized. The Zanesville units have had 121 funerals just in 2019."
Post 29 Commander Larry Wheeler says it's their way of honoring every veteran.
"It's a privilege. That's the way we look at it. It's an honor and a privilege to do that. That veteran has given their all and — and for the families involved — that's certainly an honor and a privilege for us to do it. And we — we are glad to do that."