Konecny's hat trick leads surging Flyers past Capitals 5-3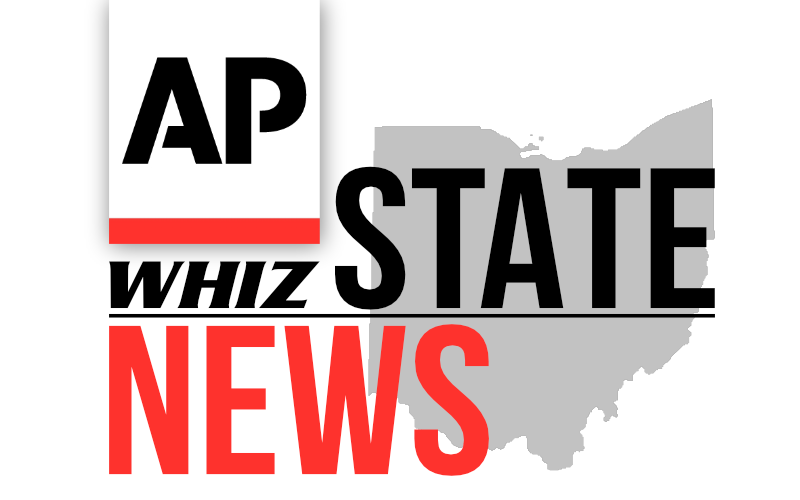 PHILADELPHIA (AP) — Travis Konecny sent hats flying and kept the Philadelphia Flyers' confidence soaring.
Konecny had a hat trick, and Owen Tippett and Scott Laughton also scored to lead the surging Flyers to a 5-3 win over the Washington Capitals on Wednesday night.
"I'm kind of getting my bounces right now," Konecny said. "It goes around in the locker room throughout a season and it's just going my way right now."
Marcus Johansson and T.J. Oshie beat Carter Hart for two straight goals in the third for Washington that trimmed the lead to 4-3. Hart held on the rest of the way and finished with 26 saves.
The Flyers have banned iPads on the bench so players on are focused on the next shift rather than reviewing the last one. Perhaps they were spending too much time watching recent Konecny highlights.
"He just plays. The puck finds him," coach John Tortorella said. "Everything about his game is effort and I think he's getting rewarded."
Konecy buried an empty-netter in the final seconds for his third goal of the game — 24th overall — and sent hats flying over the ice. It was his second career hat trick. He has points in 10 straight games, the longest active streak in the NHL.
After spending most of the season buried in the Eastern Conference standings, the Flyers have won six of seven games. They picked up their first shutout win of the season Monday at Buffalo.
Even with the recent hot streak, the Flyers only have 17 wins. But Tortorella, a veteran coach who won a Stanley Cup with Tampa Bay, has refused to concede the season for improved odds at the No. 1 pick.
A sports city that had largely given up on the Flyers instead was chanting "Let's Go Flyers!" in the third period after Tippett buried a wrister past Darcy Kuemper and Konecny scored his 23rd for a 4-1 lead.
"It's just been an all-team effort," Konecny said. "Everyone's been buying into what we have to do and believing in one another."
Garnet Hathaway also scored for the Capitals and Kuemper finished with 31 saves.
Alex Ovechkin failed to score a goal for Washington in the first game this week of a home-and-home series.
"I thought we kept fighting back in the third," Capitals coach Peter Laviolette said. "We had chances to tie that game. Just didn't get it done. At the beginning, at the end. We had our chances there. But we did enough to hurt ourselves, too."
With Ovechkin in the box for tripping, Laughton buried his 10th goal on a power-play shot from the slot and a 1-0 lead.
Ovechkin had career goal 810 in sight on a breakaway that jolted fans out of their seats, only for Hart to shut him down with a pad save. The crowd roared on the mid-first period stop that kept the Flyers up 1-0.
Flyers' PA announcer Lou Nolan has barely finished saying "last of minute of play in the first period" when Nick Jensen fed a streaking Harthaway at the doorstep and he banged in his sixth goal and tied the game.
The Capitals have eight goals this season in the final minute of a period.
Usually the most crushing of goals, the Flyers didn't simply play out the final seconds. Joel Farabee slipped the puck from behind the net and hit Konecny for his 22nd goal and a 2-1 lead. Konecny wasn't named to the first announcement of NHL All-Stars, even as he's on pace for a career season.
"Really good job by TK to find that quiet ice and it's easy just to find him there," Farabee said.
NOTES: Capitals D Trevor van Riemsdyk played his 500th NHL game just two days after older brother and Flyers forward James played his 900th career game. … Washington's Nicklas Backstrom an assist for his first point of the season. Backstrom made his season debut on Sunday following hip resurfacing surgery,
UP NEXT
The series wraps Saturday at Washington.
___
AP NHL: www.apnews.com/hub/NHL and www.twitter.com/AP_Sports