Lace Up For Kids event Kicks Off, Over 900 Children receive New Shoes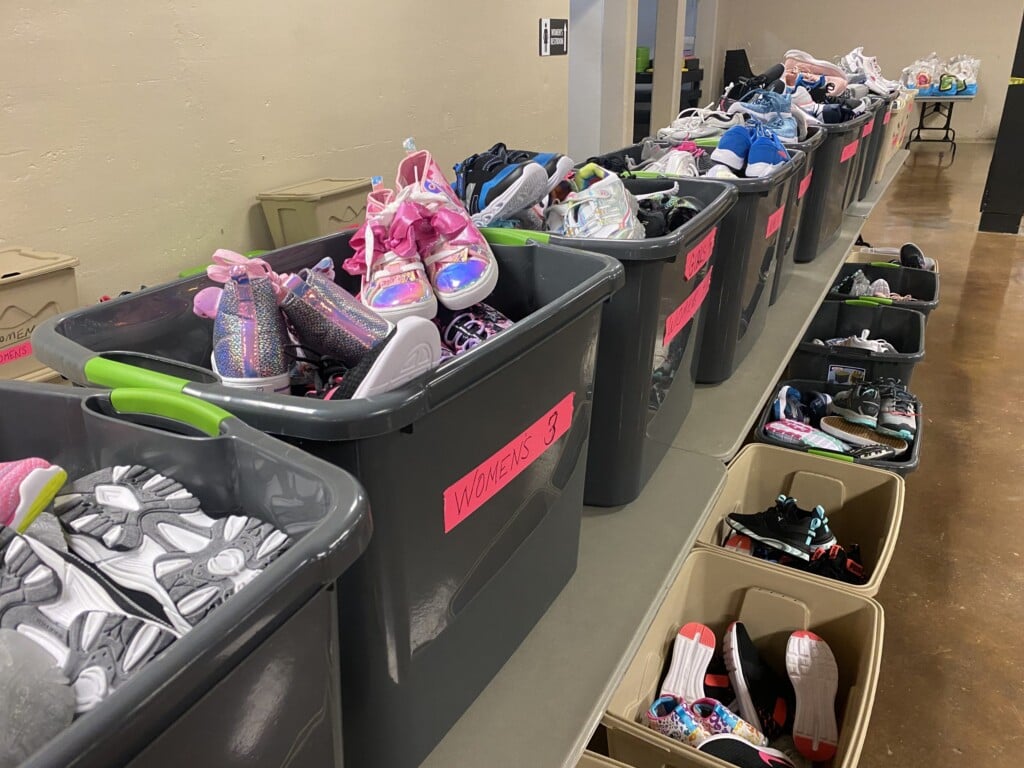 MUSKINGUM COUNTY, Ohio- This years 2021 Lace Up For Kids back to school extravaganza kicked off today.
The annual event put on by Eastside Community Ministry, Wendy's and WHIZ-News have been preparing for months to help students get ready for their new school year.
Children eager to head back to school entered the Secrest Auditorium, ready to receive their new pair of shoes along with a new outfit and underwear.
With the help of the community, 960 children received a brand new pair of shoes. In addition, they got a new outfit and underwear. The goal of the event this year was to help every kid start off the school year on the right foot.
"It's pretty satisfying, it really is. It's very fulfilling. We enjoy all the smiles, laughs and feeling like kids know they're special," volunteer and co-chair of Lace Up For Kids, Sally Goins said.
A variety of local businesses and organizations attended the event, providing information and resources about their missions. The Muskingum Valley Health Center gave out COVID-19 vaccinations and Lenny's Hair Design gave haircuts.
"The volunteers are wonderful. Everybody spends a lot of time talking to the kids and encouraging them. It works out well," Goins said.
The event will continue tomorrow at the Secrest Auditorium. Eastside Community Ministry is grateful for the help of the community and volunteers.