Local Business Expands to Now Serve Heath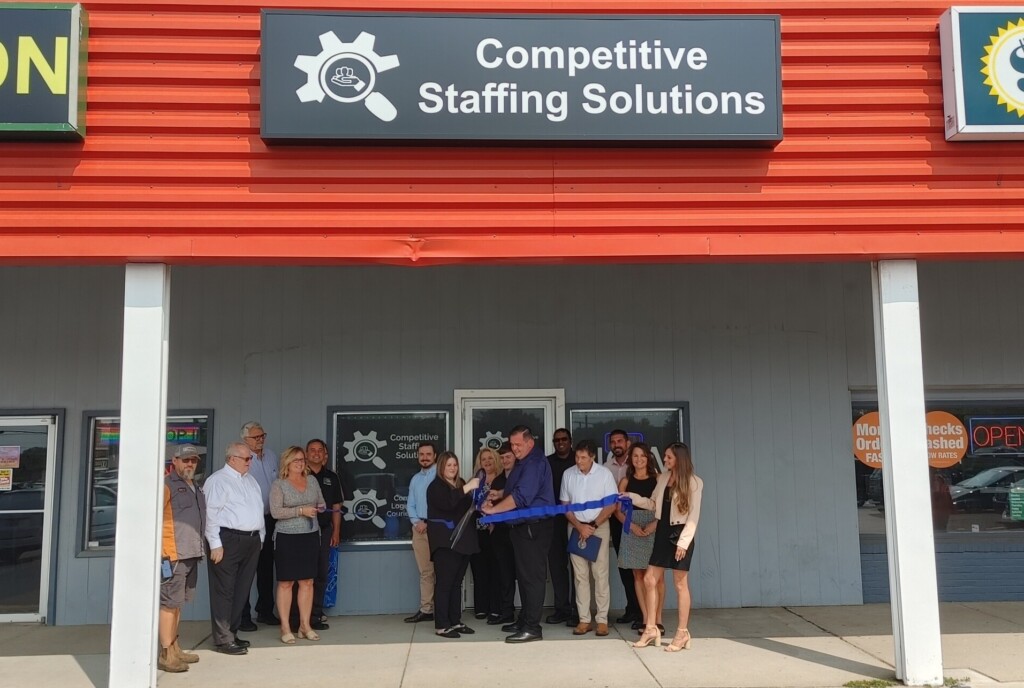 HEATH, Ohio – Area leaders took part in a ribbon cutting ceremony today for a Zanesville based temp agency that was displaced by the January, 2022 Masonic Temple Fire.
Since the fire, the Competitive Staffing Solutions has re-established itself on Linden Avenue and expanded into Guernsey County. 
Today they opened a new branch in Heath and Business Coordinator Jesscia Gibson explained how Licking County offers a more diverse clientele. 
"We're looking to expand into Licking County because there are opportunities to expand the job market and decrease the unemployment rate," Gibson said. "We supply employees for both professional, warehouse, and production. We also have some opportunities that would otherwise not be presented to the public."
Competitive Staffing Solutions have grown by offering some outside of the box thinking that has helped job seekers who may not have reliable transportation.
"We offer the transportation that most other staffing agencies do not offer," Gibson said. "We are also a second chance employer, so we are offering the benefit to get back into the community. We this morning had over 58 people that were transported from their homes to their employer."
Gibson noted that offering transportation not only helps the employees but also helps the employers by providing the employees they need when they need them.