Local Landscape and Supply store host 3rd annual Kindness Rocks Event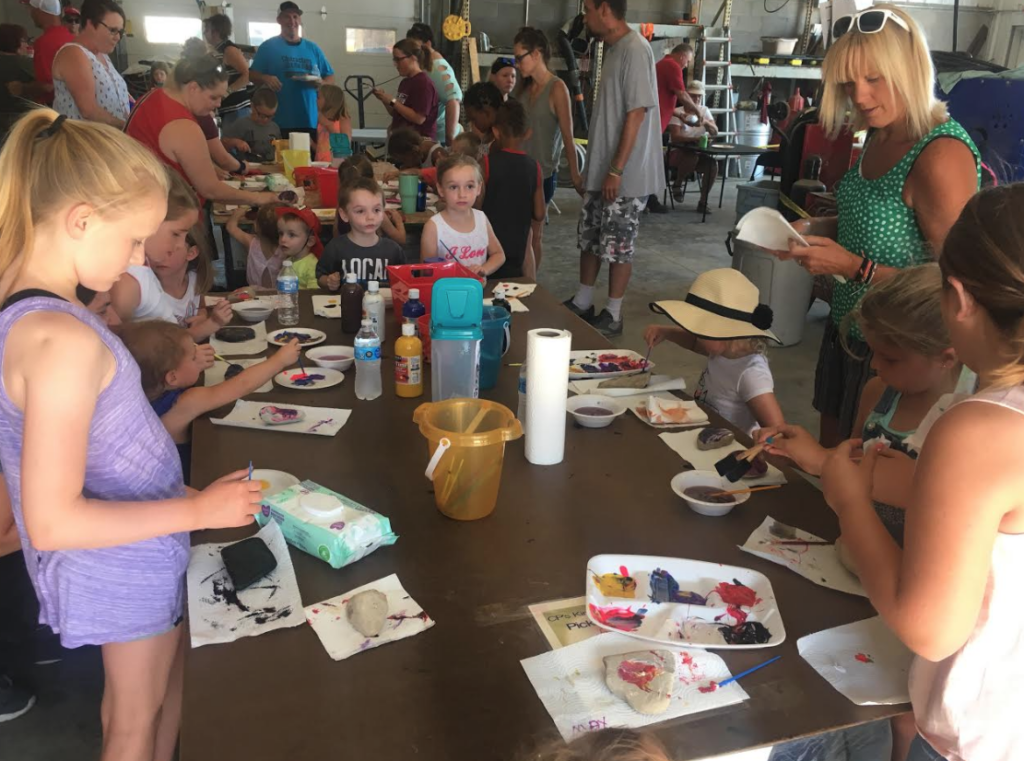 ZANESVILLE, Ohio – It was a fun Saturday afternoon at the C.P.'s Landscape & Outdoor Supply as they hosted their third annual Kindness Rocks Event.
They had a couple of paint stations set up, where you could paint your rock. Buzz Lightyear, Woody and more made a special appearance. They also had various games, as well as inflatables and food. C.P.'s Landscape & Outdoor Supply Owner, Kristin Parker says in just three years, the event has grown so much.
"Today, we are having a fundraiser. This is our third annual Kindness Rocks Event. We started off a few years ago just doing rocks and then we have grown each year. We pick a local charity and this year we are raising money for Eastside Ministries. So, all the money from the bounce house, and the food go to Eastside Ministries to help them out," Parker said.
Kristin Parker wants the event to continue to grow throughout the years. She said even though they are a local business trying to grow, it is still important to give back to the community.
Parker added, "We are a local business and we believe in buying local and we would like the money to go back local. Even though we are a growing business, we want to be able to help other people out and help locally. I have got my kids involved and I really want them to learn even though we are a business, we can still help others."
For more information about C.P.'s Landscape and Outdoor Supply, you can call (740) 683-9899.