Local organization will donate $10,000 to a non-profit organization.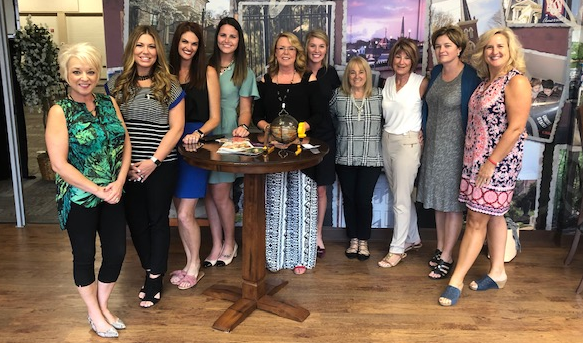 ZANESVILLE, Ohio – A new local organization is looking to donate thousands of dollars to a local non-profit organization in Muskingum County.
100 Plus Women Who Care Muskingum County looks to provide financial help to non-profit organizations in the community. They get 100 women to donate 100 dollars, which comes to 10 thousand dollars, then they donate it to the non-profit.
100 Plus Women Who Care Muskingum County Founder Melanie Klotzbach said, "We randomly draw three names out of those nominations and we just did that on Monday. So, those three charities selected, come and do a presentation at our meeting, which is October 3rd and from those three, our membership will vote on who will get the donation. So the point is, if you have 100 women and each one gives $100, you have $10,000 to give to a charity."
The three local organizations that were nominated were Zanesville Parkinson's Group, Eastside Community Ministries and Homeless Hands of Zanesville. Klotzbach got her inspiration to start the organization from her mother, who is in 100 Plus Women Who Care in Louisiana.
"Well, I think if you look at a lot of our charities, they rely on donations and they kind of look at what we need and what we can do with what we give, but if they all of a sudden get a big bump of $10,000, like Homeless Hands, you know how many more homeless people could they get off the streets if they had a big jump in their donations. Or Eastside, what they would be able to do with that money," said Klotzbach.
The organization currently has 93 members and they are looking for some more to join. If you are interested, you can email the address seen here. 100womenmuskingum@gmail.com