Local Scouts take part in National Jamboree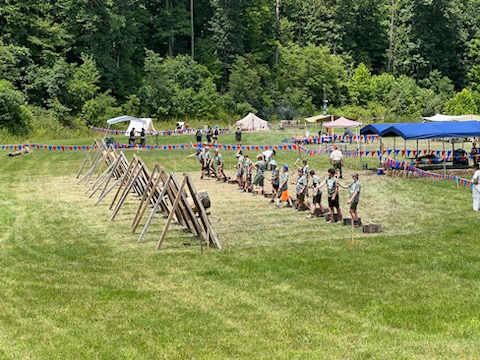 Some local scouts are taking part in an adventure of a lifetime.
Muskingum Valley Council Troop 4324 is taking part in the Boys Scouts of America National Jamboree at the Summit Bechtel Reserve in West Virginia.
The group of 26 scouts and 6 adults left last Wednesday for the 10 day Jamboree.
The scouts have been participating in a wide range of educational programs and skill testing activities including Tomahawk Throwing and the Titan Challenge, a grueling 2 mile trail run with obstacles.
Beyond the physical activities and excitement, Troop 4324 is getting a chance to meet scouts from different backgrounds and hometowns to share in the common goal of personal growth and leadership development.
The Jamboree serves as a testament to the power of scouting, fostering a sense of community and shared values among the scouts.
The Jamboree will wrap up this Friday.