Local Veteran Celebrates 100th Birthday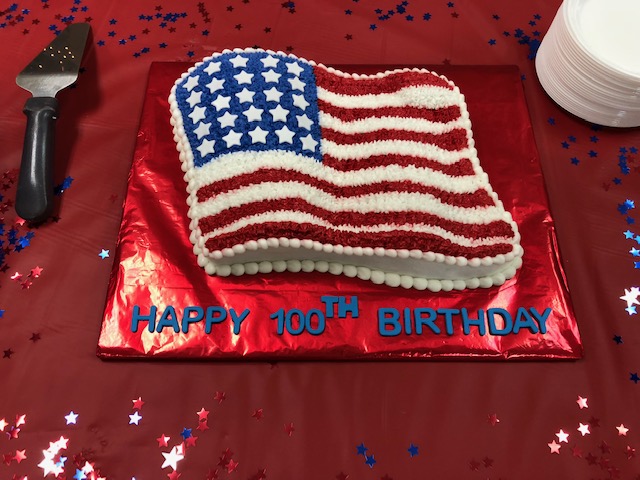 ZANESVILLE, Ohio – Celebrating the birthday of a local veteran.
Dale Jones turns 100 years old tomorrow, but today his family along with the VFW celebrated his birthday. Dale Jones is a World War II Veteran, so his daughter Shellie Hohl decided to make his birthday a military theme. Decorations were set up with red and blue colors, and he even had an American flag cake.
"It is wild, I am just so thrilled that I am able to be here to have this for him. And to have him here to be able to do it for him," Dale's daughter, Shellie Hohl said.
Along with his birthday celebration, the VFW will be holding a small ceremony giving Dale an exemplary pin in front of all his family and friends.
"The VFW last Sunday, had an induction banquet which inducted him into the Veterans Hall of Fame. So today, they are actually having a small ceremony and they are going to pin him with some kind of an exemplary pin during his birthday, and of course all of his friends and family are here as well," she said.
The entire celebration was a surprise party, Dale had no idea his family planned his 100th birthday event.