Marcia Louellen "Luddy" Mayle (January 14, 1936 – February 2, 2010)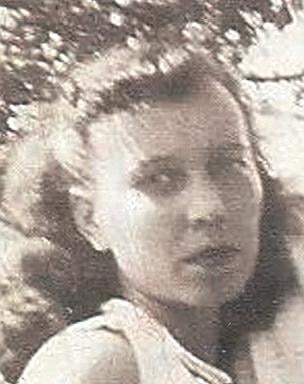 Marcia Louellen "Luddy" Mayle, 74 , of Newark, died at 10:05 p.m. Tuesday, February 2, 2010, at her home surrounded by her loved ones. She was born January 14, 1936, in West Virginia, a daughter of the late Isaac and Florinda Mayle Dalton. She is a member of the Church of God in Newark. Marcia's joy in life was taking care of her family and her home.
She is survived by two daughters, Debbie (Roy) Price of Heath and Linda (Brian) Dupree of Bellevue, Ky; two sons, Ricky (Deborah) Mayle of Bellevue, Ky., and Kevin Mayle of Heath; two sisters, Zeldine Dalton of Canton, Oh., and Karen (Paul) Kennedy of Louisville, Oh; three brothers, Alfred (Wilma) Mayle, Kenneth (Carolyn) Mayle both of Canton, and Timothy (Tena) Mayle of Grafton, W.V.; six grandchildren, Alexis, Samual, Hannah, Simon, Roy, and Shontaya; and four great grandchildren.
In addition to her parents, she was preceded in death by her husband, Raymond Lee Mayle, who died September 28, 2002; and a sister, Shirley Gainer.
Friends may call from 10 – noon Friday, February 5, 2010 at the Bolin-Dierkes Funeral Home, 1271 Blue Ave., Zanesville where funeral service will be held at 1:00 p.m. with Pastor Roger Decker officiating. Burial will follow at Woodlawn Cemetery, Zanesville.
To send a note of condolence to the family: www.bolin-dierkesfuneralhome.com