Moir, Weaver back gender-expansive ice dance, pairs teams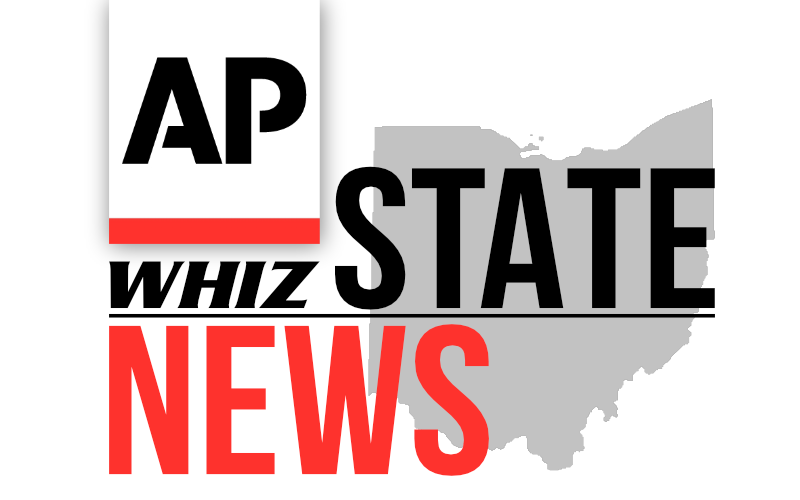 TORONTO (AP) — Canadian ice dancer Kaitlyn Weaver says, as an LGBTQ person, her sport has never fully reflected her lived experience.
Skate Canada last month dropped the requirement that an ice dance or pairs team competing domestically must include a man and a woman. As of next season, pairs and ice dance skaters — up to the Canadian championships, but not beyond — need only be two skaters.
Canada, which is the first country to make such a move, plans to push for an international rule change at the next International Skating Union congress in 2024. The change has Weaver and two-time Olympic ice dance champion Scott Moir among its biggest advocates.
"There's so many different ways that it can impact young people," Weaver told The Canadian Press. "But as an ice dancer, and especially as a queer person growing up that didn't know she was queer, seeing different stories represented and different partnering, different types of identities on the ice, would have been very liberating for me."
Skate Canada president Karen Butcher said the change is intended to make the sport gender inclusive, "so it doesn't matter how you identify yourself, if you're a skater, you're welcome."
"We'd like to be leaders in the sport no matter what, and we believe that this change is the right thing for more skaters in Canada, and by extension around the world to be able to enjoy skating and have more opportunities," she said. "Why not examine it and see what changes can be made? If we're not constantly looking at how do we make our sport better, we're going to die."
Weaver, a two-time Olympian with partner Andrew Poje, said Canada's rule change has been the "talk of the figure skating world," and she was pleasantly surprised to see Russian Maxim Grinkov, who won Olympic pairs gold in 2014 with Tatiana Volosozhar, support the move.
"Max said, 'Why not? A skater is a skater, and if you can do the elements, then who's to say that it's any different?' and I think that, coming out of Russia, that's a big statement," Weaver said.
Moir and partner Tessa Virtue became the most decorated ice dancers in history when they won Olympic gold in 2018. The 35-year-old Moir, who now coaches the Ice Academy of Montreal's satellite program, said because are far more female skaters than male, removing the gender stipulation could have a huge impact on keeping girls and women in the sport.
"Seeing so many women that want to ice dance, and not having the opportunity because that partner doesn't come along or what have you," Moir said.
He added that he and Virtue had a true 50/50 partnership on the ice, where the strength of their elements came from the two of them equally.
"We have a really unique opportunity in skating where you have the balance of grace and athleticism, where the body type or the body build, the pure science of what the traditionalists would call an advantage, I don't really see that," Moir said. "I see the fact that we have an opportunity to tell a new story and to have a new look."
Moir noted there could be a backlash and hopes that skaters don't pay a price or face bullying. News that artistic (formerly synchronized) swimming would now permit two male swimmers per team in the team event caused an uproar recently.
"I think it's ridiculous. It's small-minded, right?" he said. "And whatever your background is, or however you identify, you should be able to participate in sport and that get the lessons that (sport) offers."
Moir said he believes the best skaters in the world right now are female. Women are reeling off triple axels. Kamila Valieva of Russia became the first woman to land a quadruple jump at the Olympics last year, at age 15.
"That female-female team is going to be hard to compete against," Moir said. "I'm happy I didn't have to compete against a Tessa Virtue and Tessa Virtue team."
While the teams at this week's Canadian championships will see only traditional male/female duos, both Moir and Weaver said they hope to see the rule change reflected in next year's fields.
Weaver has worked with American pair team Anna Kellar, a nonbinary trans athlete, and Erica Rand, who hoped to compete at the American national championships, but U.S. rules still stipulate a team must comprise a male and female.
"I don't think there's anything wrong with the stories we're telling, (but) I think there's room for so much more," said Weaver, a three-time world senior medalist. "Kids can't be what they can't see. And if we can make space for everyone, I think that our sport and our country will be much richer for it."