Update:Muskingum County Most Wanted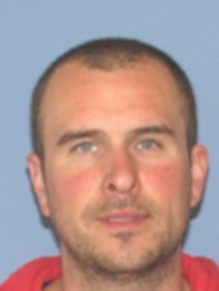 Update: According to the Muskingum County Sheriff's Office, Stephen Niles Jr. is now in custody. No other information has been released.
**********************************************
The Muskingum County Sheriff's Office needs your help locating a most wanted suspect.
35-year-old Stephen F. Niles Jr. is wanted by the sheriff's office for aggravated arson, tampering with evidence and cruelty to animals.
He's described as being 5'11, weighing 165 lbs with brown hair and blue eyes.
The sheriff's office said the suspect drives a 2002 GMC Sierra 1500 truck with the Ohio License plate HLX6350. It may be spray painted black, but the original color is grey. There may be a tool box on the bed of the truck.
Anyone with information is asked to call the Muskingum County Sheriff's Office at (740) 452-3637.