National Prescription Drug Take Back Day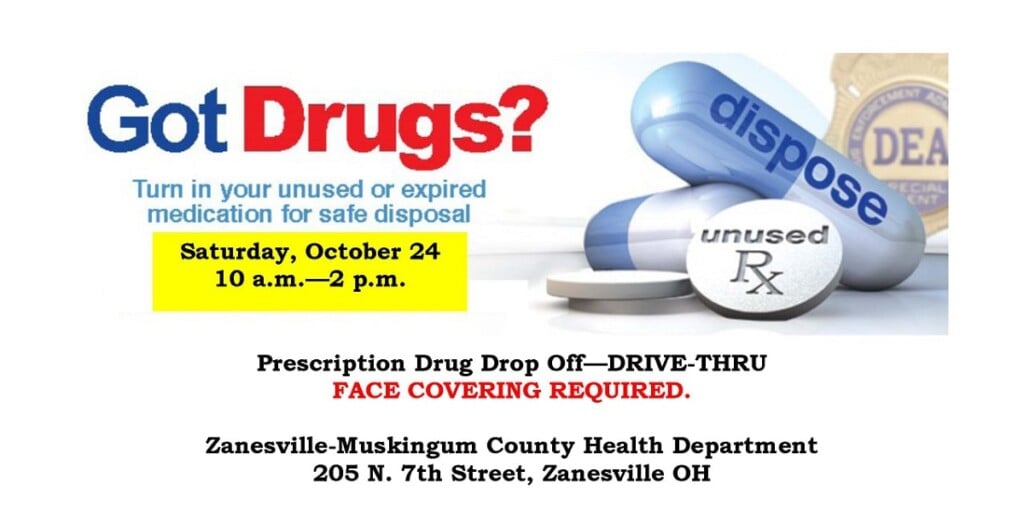 ZANESVILLE, OH – This Saturday the Muskingum County Sheriff's Office and Zanesville-Muskingum County Health Department are partnering with Muskingum Behavioral Health, Genesis Healthcare System, and Northside Pharmacies for National Prescription Drug Take Back Day.
The National Drug Take Back Day resulted from the DEA reaching out to local communities to have a way to get outdated and dangerous prescription drugs off the streets.
"There's a lot of dangers to leaving old, outdated, unused medicine at your house. Obviously you can accidentally take it, obviously somebody in your family can accidentally take it or possibly abuse it. There's always the fear of small kids getting their hands on it," Muskingum County Sheriff Matt Lutz said.
Sheriff Lutz recommends removing outdated and unused prescriptions from the home. He also explains what can be dropped off and where.
"When you're looking at the June Parkway location that is basically what you can bring there is the prescription pills. At the health department location we kind of took it another step with all of our local partners. And we will actually accept, besides the prescription pills, we'll accept liquids to dispose of, which the DEA doesn't take, so we do that here locally. And we'll also take sharps, for people that have whatever needs for the needles they can bring them in and we get rid of them too."
The Drug Take Back
Day will take place as a drive through this Saturday October 24th
from 10 am to 2 pm at two locations. One will be held at the Health
Department and another at Riesbeck's Pick'n Save on June Parkway.
Please visit The Zanesville-Muskingum County Health Department Website for more information, http://www.zmchd.org.