New Lexington Football Team Raises $4,000 for Cancer Charity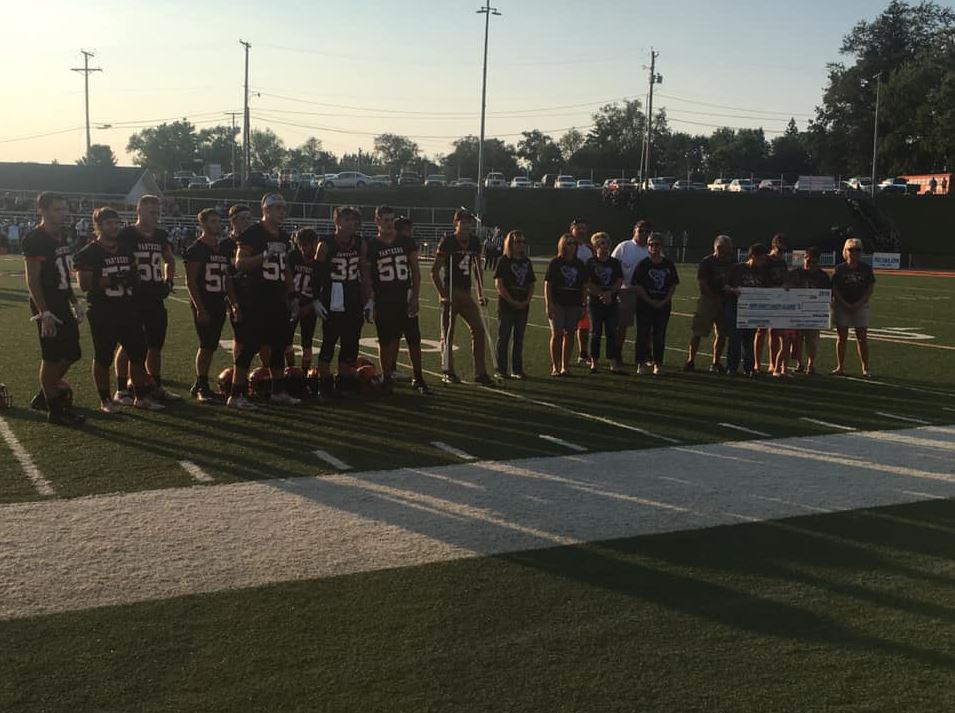 NEW LEXINGTON, Ohio — The Perry County Cancer Alliance is getting a boost from hometown boys. Senior players on the New Lexington Panthers football team have presented the charity with a $4,000 check.
The New Lexington School District has posted several photos to their Facebook page to highlight the moment. Football parents like Chandler Ratliff say they're proud of their sons for standing up for the charity which benefits local cancer patients with assistance getting to and from treatments and surgery.
An oversized check was presented during Friday night's game in which the Panthers shut out the Morgan Raiders 63-0.