New salon studio opens in Zanesville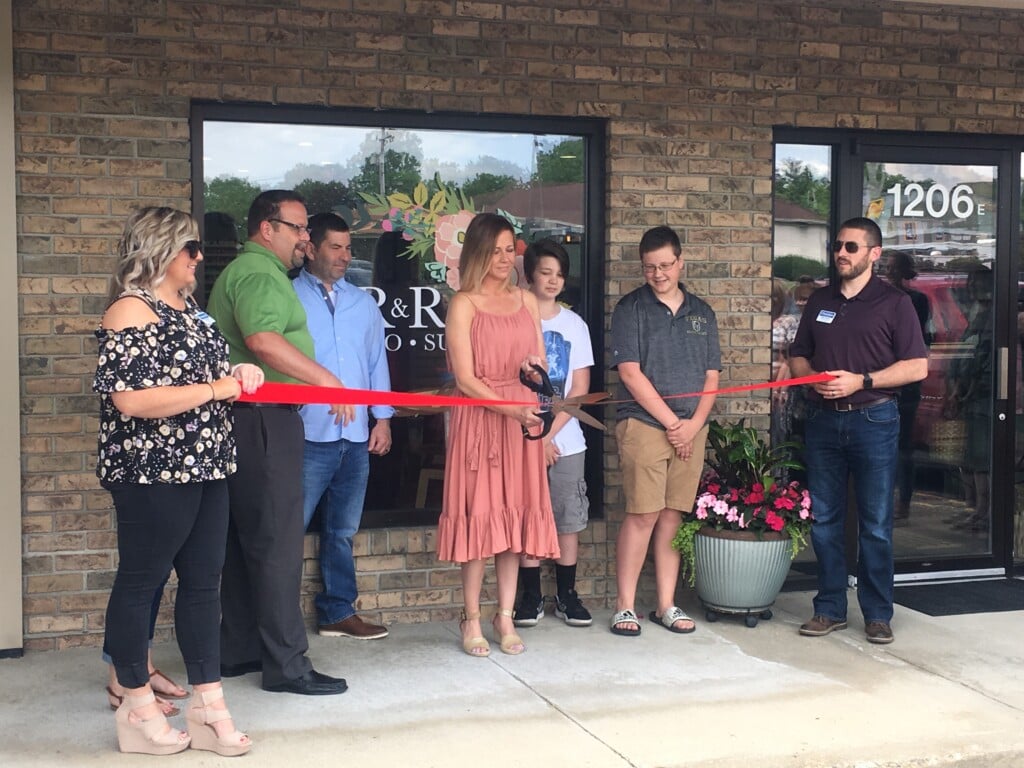 ZANESVILLE, Ohio – A new business is opening up in Zanesville, offering a full service hair salon for men and women, as well as manicures and pedicures.
R and R Studio.Suite is located at 1206 East Brandywine Boulevard and is owned by a husband and wife. It was Robin and Randy Ruggles dream to open up a business which is where they got the name R and R Studio.Suite from.
"It's been a life long dream of mine. I never thought that it would actually become a reality for me. After being in the business since 1992, it's a dream fulfilled for sure," Ruggles said.
Today at their opening day, the Chamber of Commerce was there for a Ribbon Cutting Ceremony. Chamber President, Dana Matz handed the scissors over to Ruggles to cut the ribbon officially opening her business.
"We do all hair services, nail and pedicures. Ruggles added "Just doing what I love to do in my own space. Absolutely, with people that are great people to work with and it's awesome."
For more information on R and R Studio.Suite or to make an appointment, you can call (740) 704-2804.