Northpointe Drive Fatal Accident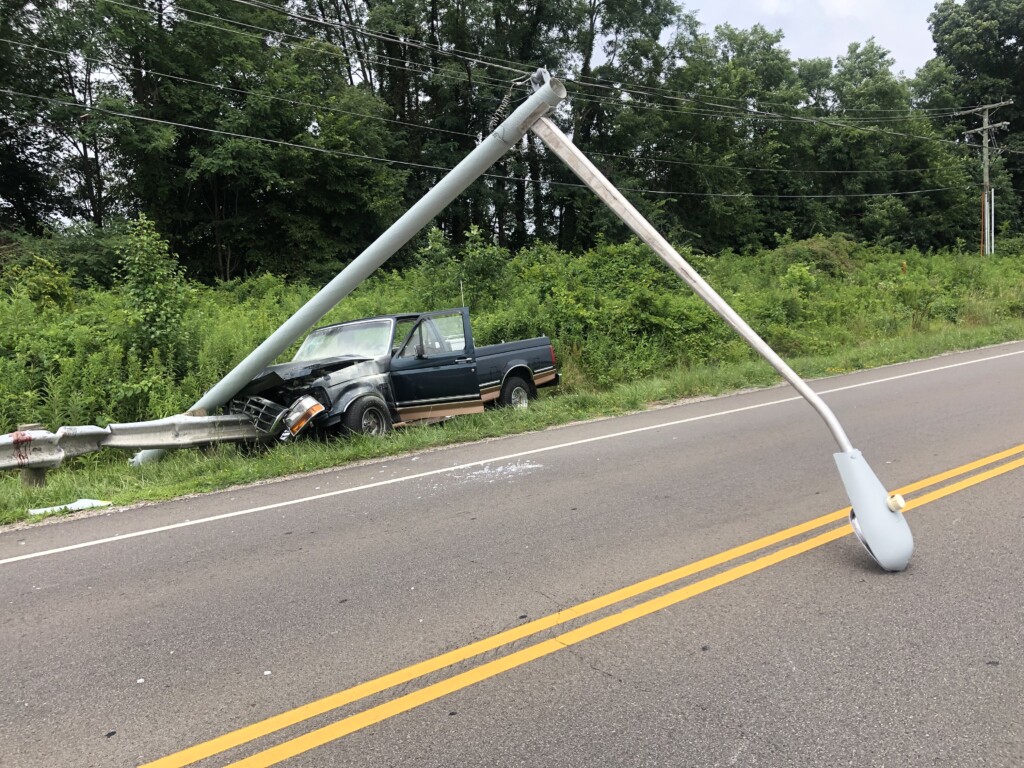 At around 12:45 p.m. the Zanesville Police Department, Zanesville Fire Department, Genesis Community Ambulance, and Falls Township, responded to an accident on Northpointe Drive near the intersection of Richey Road.
The two individuals in the car were trapped inside the vehicle which was on fire. Both, the driver and passenger, were injured and taken to Genesis Hospital where the passenger was pronounced dead.
Assistant Zanesville Fire Chief, Doug Hobson, said, "There was two people in the vehicle. They've taken out two lamp posts and into a guard-rail." Hobson added, "Some individuals here on the scene already removed the individual from the car, extinguished the fire with a fire extinguisher."
Hobson said there have been no power outages due to the accident, and crews are working on clearing the scene. The accident is still under investigation.