North Terrace Church of Christ Donates to Christ's Table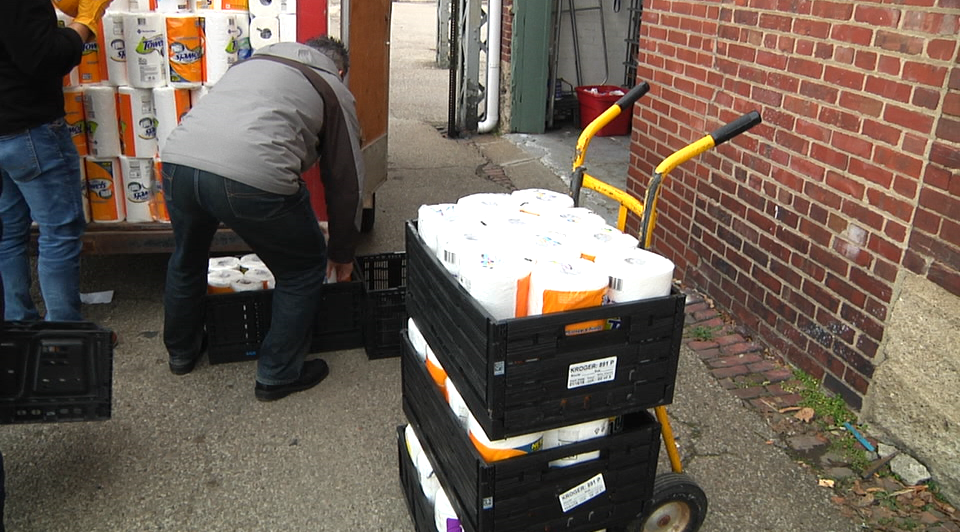 ZANESVILLE, Ohio – Christ's Table received a generous donation on Monday, January 7th, from a local church.
North Terrace Church of Christ wanted to do something special for Christ's Table and got one of the things they needed the most, paper towels. Lead Minister Chris Steele said they were excited to help any way that they could.
"We are so excited to deliver the paper towels that North Terrace Church of Christ gathered over the Christmas Eve services and our Christmas season, just as a way to partner with Christ's Table and the community. We called and said what can we do to help and we kind of thought they might say food or canned goods or something like that and they said paper towels and we said alright we're in," Steele said.
The church delivered an entire trailer packed with rolls of paper towels to Christ's Table. North Terrace Church of Christ received these donations from members and participants of the church as well as members of the community.
"Not just North Terrace but all of our community organizations in Zanesville, it is essential that we partner together. Building each other up to meet the needs of so many in our community and maybe you're in a tough season and especially during the holidays or these colder months just to say we are a family that takes care of each other. So we thought it was just vital to say we're together, we're with you and knowing that as we pour ourselves out, there may come a day where others pour to us," Steele said.
If you are interested in helping the North Terrace Church of Christ with donations or other projects in the future, give them a call at (740) 453-2951.