Ohio Stave Company Helping the Zanesville Fire Department Save Lives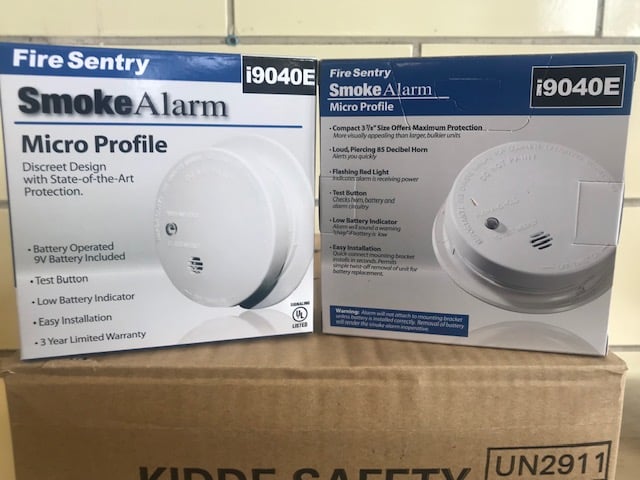 ZANESVILLE, Ohio – The Ohio Stave Company presented a check on Tuesday, December 4th, for $1,000 to the Zanesville Fire Department.
They have been donating money towards the ABC Wilson Fund for 4 years now. This fund goes towards providing free smoke detectors to members of the community.
Kelly Price, Ofice Manager at the Ohio Stave Company said, "Well I just think it's fantastic that this fund is almost 30 years old and if we can help save somebody's life, it's just a warm feeling to all of us."
In 1989 there was a house fire on Christmas morning that killed three boys; Adam, Brian and Craig Wilson. There was not a working smoke detector inside the house and this tragic event led to the ABC Fund.
Interim Chief of the Zanesville Fire Department, Doug Hobson, said "It has been a stepping stone for the Zanesville Fire Department to give back to the community. To make sure that everybody, not only in the city of Zanesville but Muskingum County, everybody has that opportunity to get a working smoke detector."
Chief Hobson said this is always a tough topic to discuss but donations, like the ones Ohio Stave Company provides, are going to help save lives.