Park National Bank Donates to United Way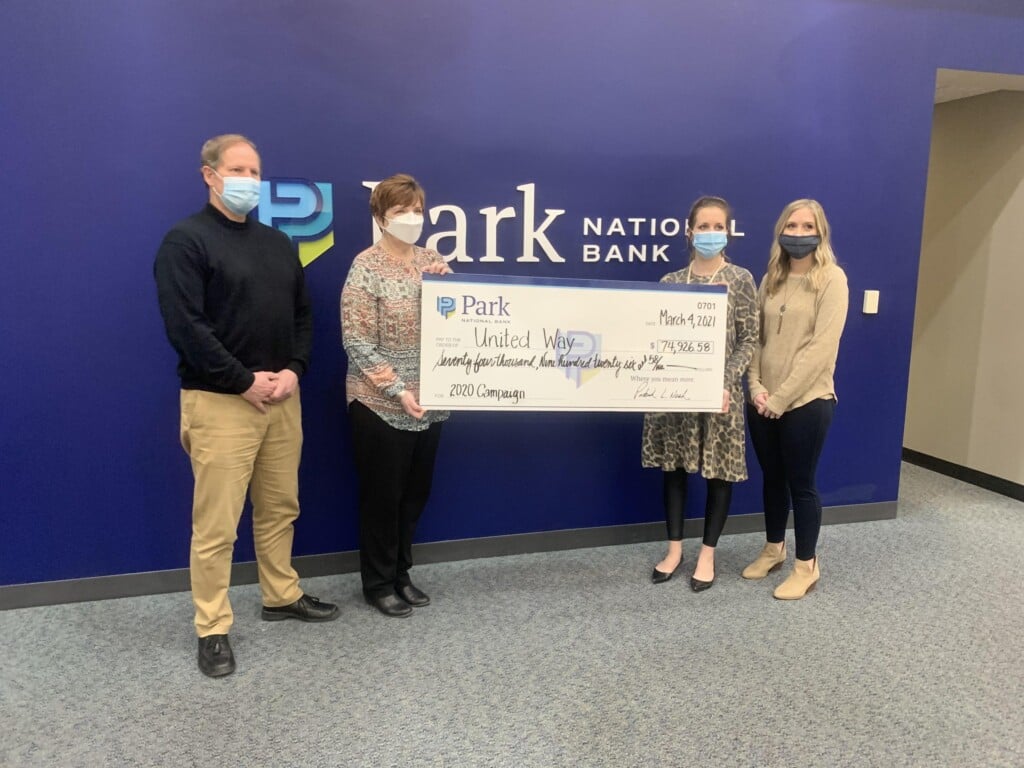 ZANESVILLE, Ohio-Park National Bank made their annual donation to the United Way of Muskingum, Perry and Morgan County. 
The donation was for almost $75,000 and was collected through 2020. It will go towards the United Way's existing safety net programs.
"Park came through once again. The employees came through by supporting the United Way and because of their investment in us we were able to meet the needs that we anticipated and those we couldn't have dreamed of this last year. We are excited for this next year because in addition to providing our safety net services, which we have a long history of doing, we also want to focus on empowerment activities which can help people of all income ranges," Executive Director Meg Deedrick said.
Money was raised through donations by Park employees. Though the process was changed due to the COVID pandemic the amount raised was on par with other year's amounts.
"Last year, 2020's campaign was a little bit more difficult with a lot of our folks working from home. We still rallied together and were able to pull it off," Organizer Tori White.
The United Way and Park National Bank look forward to continuing their partnership.