Polar Plunge to Benefit Local United Way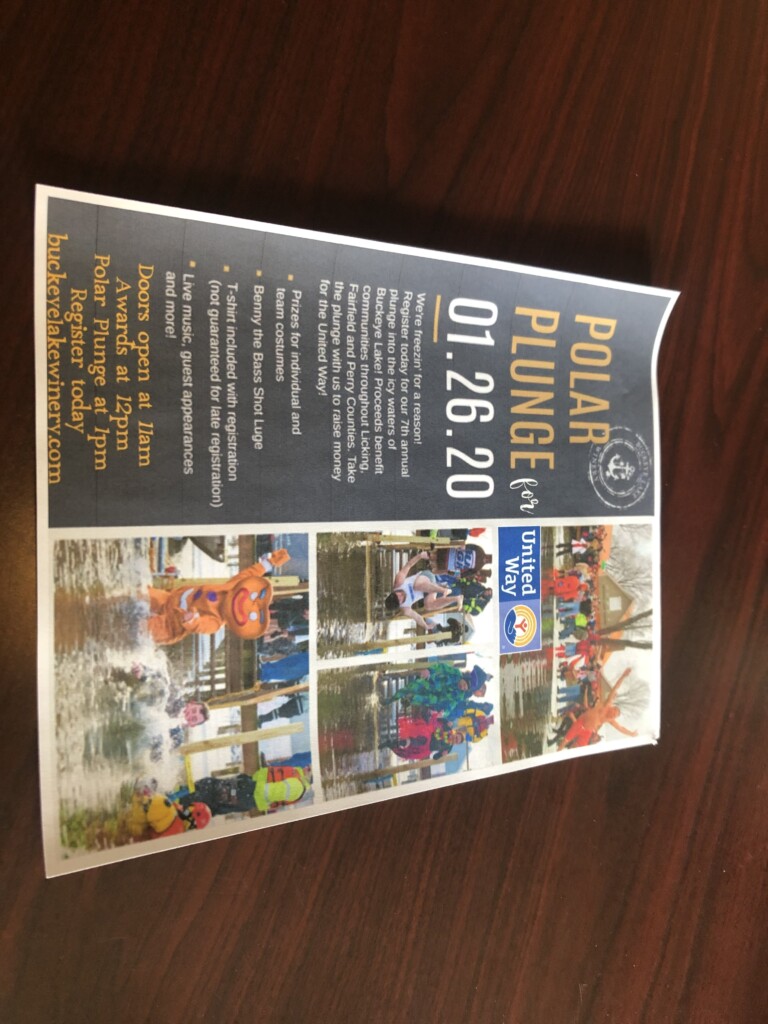 BUCKEYE LAKE, Ohio – As the Winter months continue, area residents
will have an opportunity to raise money for the United Way of
Muskingum, Perry, and Morgan Counties by taking a frigid plunge. The
Polar Plunge will be held at Buckeye Lake later this month and
proceeds will benefit the 28 programs maintained by the local United
Way. Kyle Dunn, with the United Way of Muskingum, Perry, and Morgan
Counties, says there is one important step in the online registration
process.
"The Polar Plunge
is coming up on January 26th and if anyone wants to get
involved with it, they can go online to Buckeye Lake Winery; and go
to the Polar Plunge section—and they can actually register their
team. You just click it and you register your team—and if you are
from Muskingum, Perry, or Morgan Counties make sure when you register
that you click 'Perry County'."
No matter how cold
it may be, the Polar Plunge will be taking place this January and is
being hosted by the Buckeye Lake Winery. There are two ways to donate
through the Polar Plunge—by paying the $30 registration fee or by
setting a fundraising goal within your company or organization.
"Whatever the temperature is, whatever the temperature of the water is…you are jumping in. They call it 'freezin for a reason' and so you're donating money, getting really cold for your local United Way. There are various teams and they are fundraising internally to get one member of their team to jump in."
The Polar Plunge
will be held at the Buckeye Lake Winery from 11 AM to 4 PM on January
26th. For more information or to register, visit
www.buckeyelakewinery.com.