Pottery Enthusiast Displays His Favorite Piece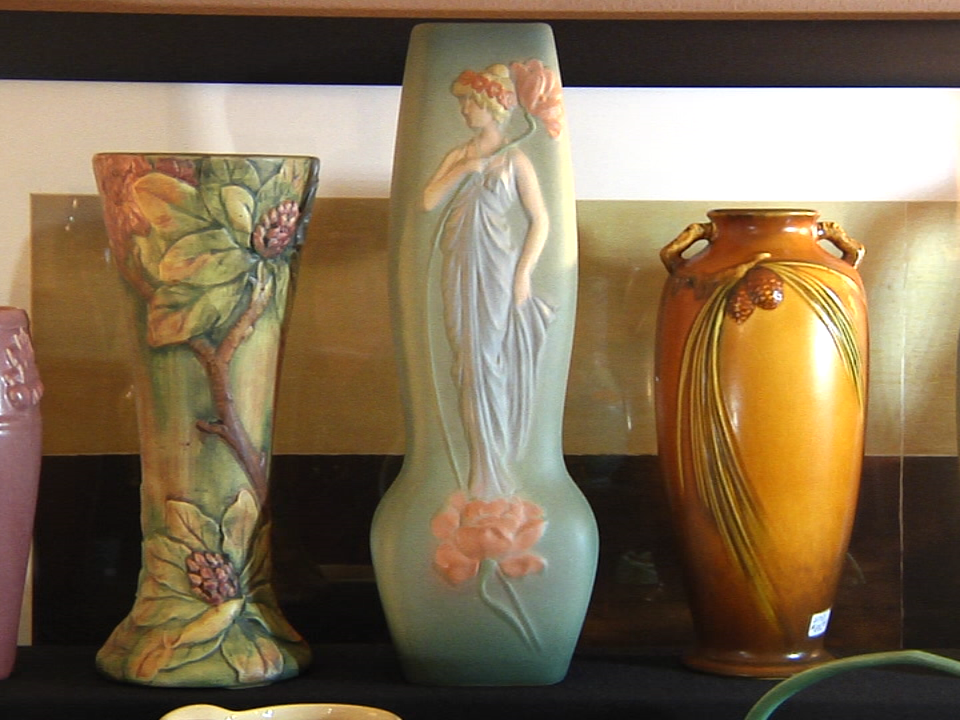 ZANESVILLE, OH – Pottery enthusiast Joe Tunnel showcased one of his most interesting pieces at this year's Zanesville Pottery Lovers event at the Holiday Inn Express.
The Art Nouveau vase, standing at 17 inches tall, was made around the year 1910 by Weller Pottery. Tunnel said what makes this vase unique is that it is larger than most of the same pieces made around that time. 
"It also has the Art Nouveau woman on it. The larger pieces are fairly rare to find. A lot of collectors throughout the whole country are wanting them."
The average price for this type of vase goes from between $750 to $800. 
"This is a once a year event. The best pottery in the country is right here in Zanesville this week so if you love pottery, this is the place to be," said Tunnel.
The Pottery Lovers event continues through Saturday until 4 P.M. For more information about their upcoming events visit their website potterylovers.org/events.