Rev. Ralph Wayne Burwell (December 16, 1919 – February 6, 2010)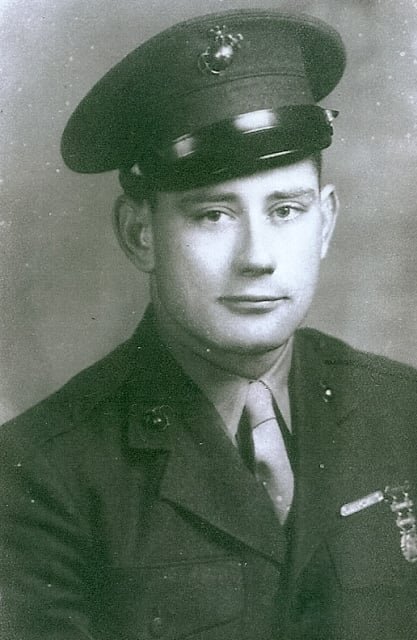 Zanesville,
Rev. Ralph Wayne Burwell 90, of Zanesville went home to be with the Lord on Saturday, February 6, 2010 at the Willow Haven Nursing Home. He was born in Zanesville to the late Lyman Robert and Cleo Iris Cornelius Burwell. He was a 1937 graduate of Adamsville High School who served our country and protected our freedom as a member of the United States Marine Corps in the Pacific Theater during WWII. He was a member of Washington Township Baptist Church. Rev. Burwell served the Salem Baptist Church in Gallipolis, Breckenridge Baptist Church in Breckenridge, WV, Richmondale (near Chillicothe) Ross County, Oh, The Baptist Church in Ashland County Ohio and Washington Township Baptist Church in Zanesville filling in after Pastor McNeish passed away. Being a Pastor was his heart and soul. He was member of the V.F.W., the Marine Corp League, he loved baseball and football.
He is survived by his wife Rhea Woodson Burwell of Zanesville. Two sons: Robert (Carleen) Burwell of Zanesville, and John Mark (Renee) Burwell of Zanesville. Two daughters: LaJoy (Dale) Green of Zanesville and Christy Burwell of Zanesville. Fourteen Grandchildren, several great grandchildren and several great-great-grandchildren.
Calling hours will be from 9:30 – 10:30 AM on Wednesday February 10, 2010 at THE SNOUFFER FUNERAL HOME 1150 W. MILITARY ROAD ZANESVILLE. Funeral Services will follow at 10:30 AM with Rev. Chris Riggs officiating. Full Military Honors will be provided by The George Selsam VFW Post 1058. Private Burial will take place at a later time in the Washington Township Baptist Church Cemetery.
To send a note of condolence please visit www.snoufferfuneralhome.com and click on obituaries or call our caring staff at 450-8000.