Richard L. Parsons (September 27, 1928 – February 13, 2010)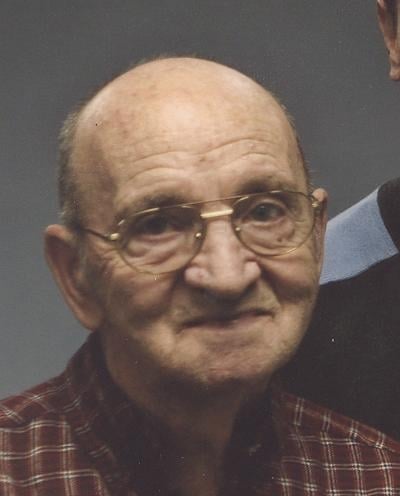 Richard L. Parsons, 81, of Zanesville, passed away at 12:35 p.m. Saturday, February 13, 2010 at the Genesis Extended Care and Rehab Center. He was born September 27, 1928, in Musingum County, the son of the late Montford and Ella Snurr Parsons. Richard was in electrical maintenance at the Brockway Glass Co., retiring in 1983. He was the former owner and operator of Parsons TV Sales & Service. Richard enjoyed traveling and was an avid animal lover. Both Mr. & Mrs. Parsons served as foster parents for many years thru the Muskingum County Childrens Services.
Surviving are his wife, Freda Bell Parsons, whom he married August 10, 1946, of the home; two daughters, Kathy (James) Tom and Lesta (Mike) McCoy, both of Zanesville; three sons, Michael (Martha) Parsons of Mt Vernon Ohio, Mark (Karen) Parsons of Tucson AZ., and Jeffrey (Deborah) Parsons of Nelsonville, Ohio; one sister, Sandra Wile of Zanesville; fourteen grandchildren; thirteen great grandchildren and numerous nieces and nephews.
Besides his parents, he was preceded in death by a sister, Betty Reed and a brother, Donald Parsons.
Friends may call 2-4 & 6-8 p.m. Tuesday, February 16, 2010 at the Bolin-Dierkes Funeral Home, 1271 Blue Ave., Zanesville. Funeral services will be held at 11:00 a.m. Wednesday at the funeral home with Richard's son, Pastor Mark Parsons officiating. Burial will follow at Zanesville Memorial Park.
In lieu of flowers, memorial contributions may be made to the charity of one's choice.